Eugene Kangawa / EUGENE STUDIO
Eugene Kangawa is a contemporary artist, born in 1989 in the United States. He mainly produces paintings and installations. Previous major exhibitions include solo exhibition "THE EUGENE Studio 1/2 Century Later"(2017) at Shiseido Gallery, Tokyo; "Shikkoku-Noh" (pitch darkness-Noh) (2019) at The National Art Center, Tokyo; and group exhibition "de-sport" (2020) at 21st Century Museum of Contemporary Art, Kanazawa,he also contributed to exhibition "89+" (2014) at Serpentine Gallery in London, Eugene will hold a solo exhibition at the Museum of Contemporary Art, Tokyo from November 2021 as the youngest artist in the museum's history.
He worked with the London-based collective Assemble for the Centennial Exhibition of Shiseido Gallery (2018–2019), and collaborated with renowned American science-fiction novelist Ken Liu on Alter (2017). These achievements were featured in the book The Age of Art x Technology (by Daisuke Miyatsu, Kobunsha) along with teamLab as one of the four leading Japanese artists in 2017.
His two short films released in 2021 in the United States have been continually chosen for official selections and won the top prize at more than 10 international film festivals including the Oscar-qualifying Brooklyn Film Festival, WorldFest-Houston International Film Festival, and Pan African Film Festival and more.


"Private visiting space" will be start.
Since July 2022. Please contact us.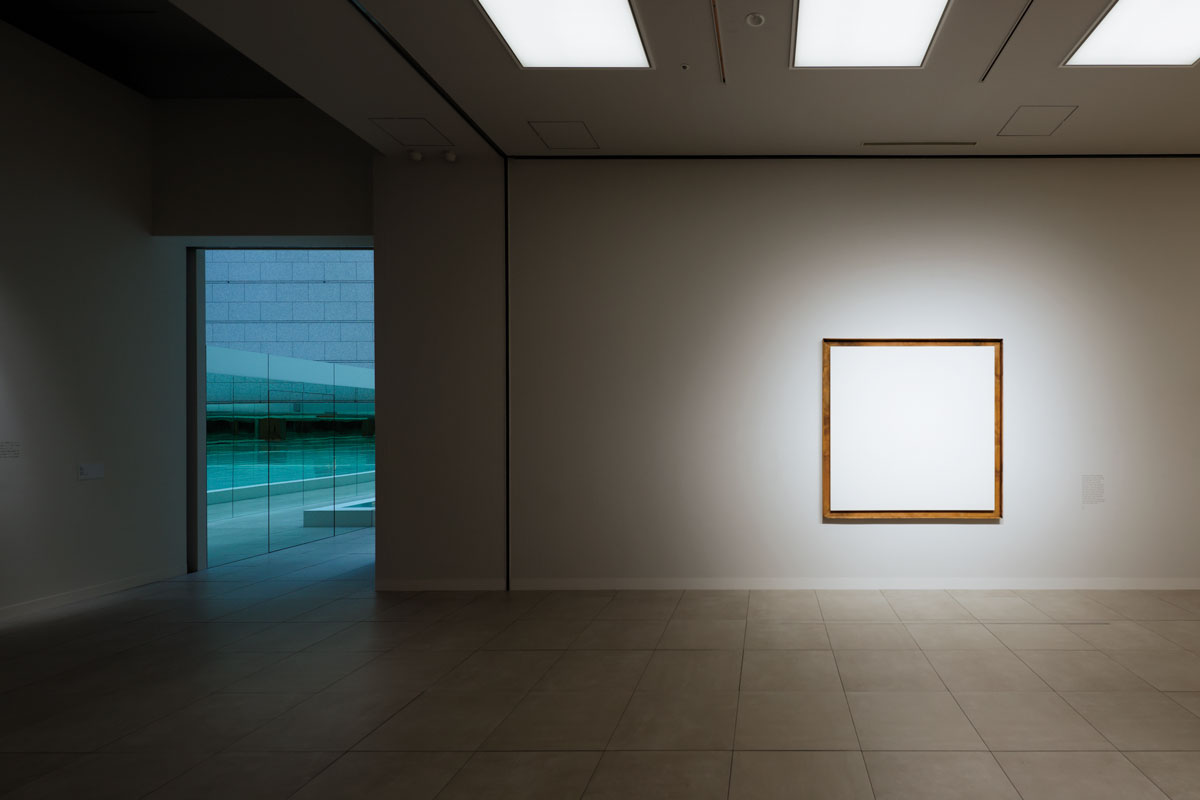 "THE EUGENE Studio's White Painting series (…) transforming the canvases into nomadic shrines to love and memory….White Painting series returns the monochrome to its iconic if uncertain place between a portal and a thing."
Passion in Monochrome by David Geers (an art critic who contributes his writing to October and among other places)
"The canvas in the exhibit has no trace of paint or ink on it; however, it is impressed with the kisses of about 100 people. This work, which consists of asking randomly selected people around town– or by people in the specific community– to plant a kiss on the canvas, has been carried out in the USA, Mexico, Italy, Taiwan, Spain, and more, and the total kiss count has exceeded 600. Each canvas, empty as it may seem, is an aggregate record of the thoughts and feelings of people of different countries, regions, and faiths. 'White Painting' is a general title of this series, but each pieces is titled with the row of names of people who kiss on it."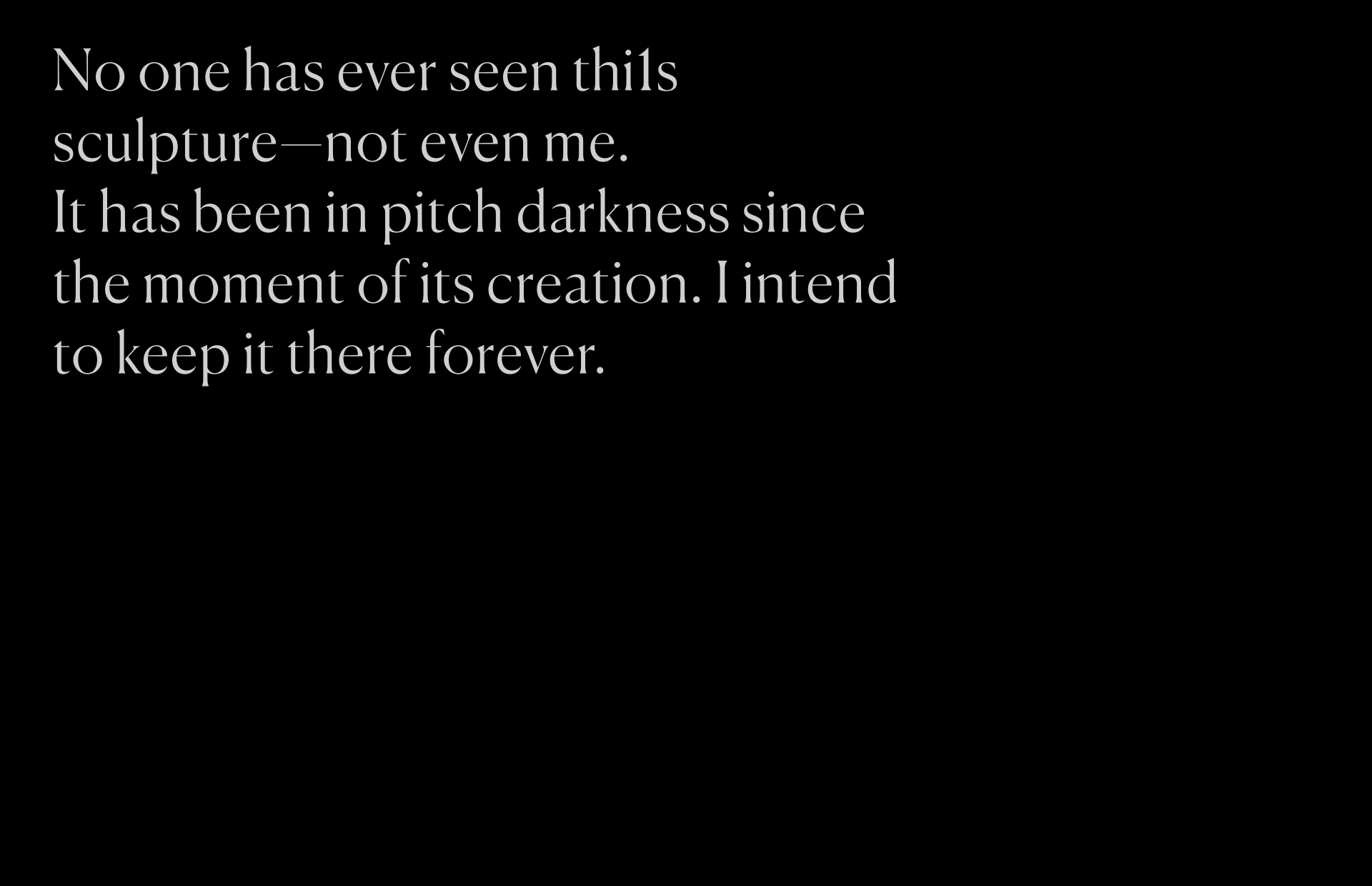 Rainbow Painting series, 2021
"What appears to be one, if closer inspection is possible, also appears to be a teeming, jostling group, each member slightly different from the next, separated, yet side by side.
This place might be a continent or a country; it might be a virtual network.
In any case, it is beautiful.

Group Portrait
Needed now: Not individual portraits, I thought, but portraits of people- in-plural, of groups."
Light and shadow inside me, 2021
"Fold a single painting and expose it to the sun. Light and shadow result. Where the sun shines, colors fade, but shadowy parts are protected. This work, reminiscent of an impressionist painting, is a painting made with itself. Painting, three-dimensional form, and solar burn as a primitive element in photography: these things unite and create, along with intermittent sun."
'EUGENE STUDIO After the rainbow at Museum of Contemporary Art Tokyo' 360° Viewing (soon)
'EUGENE STUDIO After the rainbow at Museum of Contemporary Art Tokyo' 360° Viewing(under construction)
Staff diary via Instagram
Staff diary via Instagram | Artist manager | Working at EUGENE STUDIO
Posting Diary & Information, great life.
Catalog: EUGENE STUDIO After the rainbow
Museum of Contemporary Art Tokyo, 2021
"Beyond good and evil, make way toward the wasteland. is a sculpture work made for the exhibition 1/2 Century later. The work reproduced a pure white room in the final scenes of Stanley Kubrick's 1968 film 2001: A Space Odyssey and made it go through the process of destruction.Within a large glass case are dust-covered chairs, …"
Catalog: special edition "1/2 Century later." Shiseido Gallery, 2017
In this book, THE EUGENE Studio 1/2 Century later., includes several contents as below; descriptions of White Painting Series(2017-), Beyond good and evil, make way toward the wasteland. (2017) ,6 discussions/essays about this exhibition and the artist, and photography of the artworks. The pages are detachable so that to display each page.
Official booklet | by Bijutsu Techo and Museum of Contemporary Art Tokyo