Eugene Kangawa / EUGENE STUDIO
Eugene Kangawa is a contemporary artist, born in 1989 in the United States. He mainly produces paintings and installations. Previous major exhibitions include solo exhibition "THE EUGENE Studio 1/2 Century Later"(2017) at Shiseido Gallery, Tokyo; "Shikkoku-Noh" (pitch darkness-Noh) (2019) at The National Art Center, Tokyo; and group exhibition "de-sport" (2020) at 21st Century Museum of Contemporary Art, Kanazawa,he also contributed to exhibition "89+" (2014) at Serpentine Gallery in London, Eugene will hold a solo exhibition at the Museum of Contemporary Art, Tokyo from November 2021 as the youngest artist in the museum's history.
He worked with the London-based collective Assemble for the Centennial Exhibition of Shiseido Gallery (2018–2019), and collaborated with renowned American science-fiction novelist Ken Liu on Alter (2017). These achievements were featured in the book The Age of Art x Technology (by Daisuke Miyatsu, Kobunsha) along with teamLab as one of the four leading Japanese artists in 2017.
His two short films released in 2021 in the United States have been continually chosen for official selections and won the top prize at more than 10 international film festivals including the Oscar-qualifying Brooklyn Film Festival, WorldFest-Houston International Film Festival, and Pan African Film Festival and more.


"Private visiting space" will be start.
Since July 2022. Please contact us.


寒川裕人(Eugene Kangawa)は1989年生まれ。現代美術家。ペインティングやインスタレーション等を中心に、過去に資生堂ギャラリー(東京)個展「THE EUGENE Studio 1/2 Century later.」(2017)、国立新美術館「漆黒能」(2019)、金沢21世紀美術館「de-sport: The Deconstruction and Reconstruction of Sports through Art」(2020)ほか、サーペンタイン・ギャラリー(ロンドン)「89+」(2014)、資生堂ギャラリー100周年記念展でのイギリスの建築家集団アッセンブルとの展示、アメリカを代表する小説家ケン・リュウとの共同製作(2017)など。2021年11月より東京都現代美術館での個展を予定。
2021年よりアメリカで発表された2つの短編映画は、ヒューストン国際映画祭、ブルックリン国際映画祭、Urbanfilm festivals、パンアフリカン映画祭、Amdocs、ロードアイランド国際映画祭など、アカデミー賞®やBAFTA公認を含む多数の国際映画祭で受賞、オフィシャルセレクションの選出が続く。
過去には人工知能やバイオテクノロジー領域などの研究開発への招聘の経験もあり、それらの活動は2017年には『アート×テクノロジーの時代』(宮津大輔著、光文社新書)でチームラボらとともに日本を代表する四つのアーティストとして取り上げられた。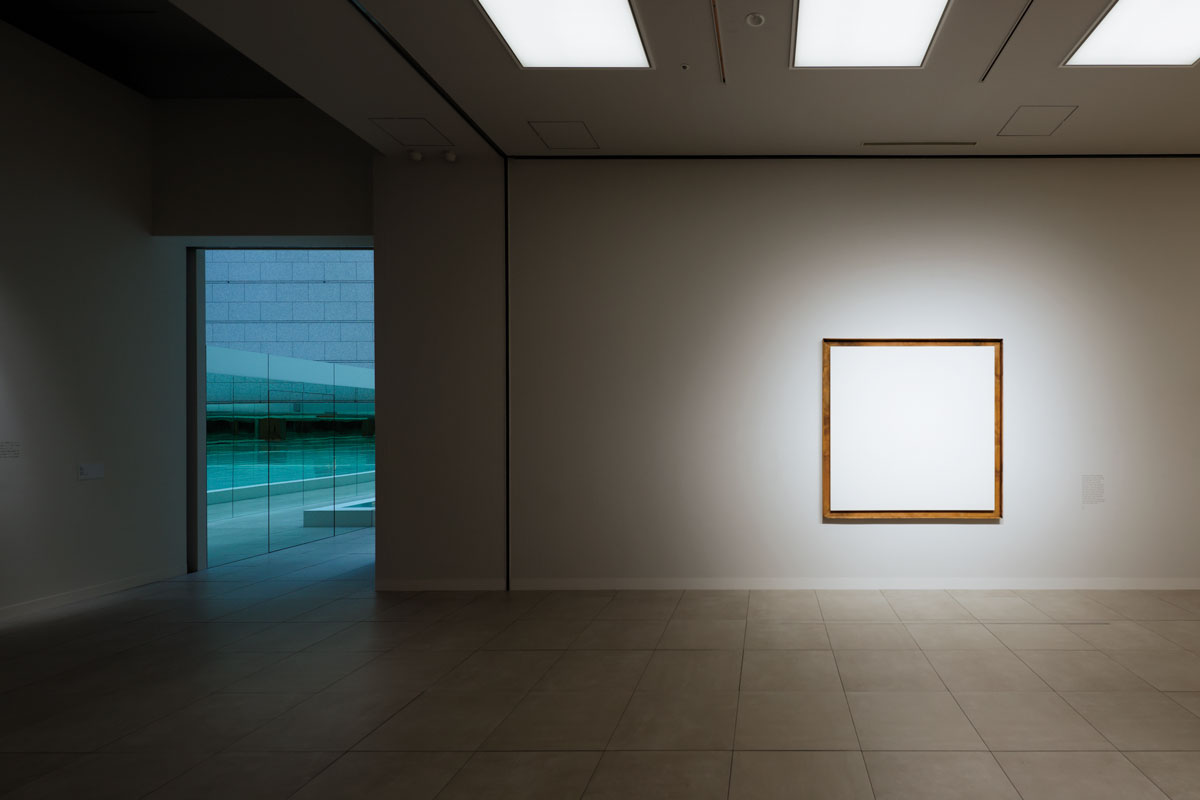 "THE EUGENE Studio's White Painting series (…) transforming the canvases into nomadic shrines to love and memory….White Painting series returns the monochrome to its iconic if uncertain place between a portal and a thing."
Passion in Monochrome by David Geers (an art critic who contributes his writing to October and among other places)
"The canvas in the exhibit has no trace of paint or ink on it; however, it is impressed with the kisses of about 100 people. This work, which consists of asking randomly selected people around town– or by people in the specific community– to plant a kiss on the canvas, has been carried out in the USA, Mexico, Italy, Taiwan, Spain, and more, and the total kiss count has exceeded 600. Each canvas, empty as it may seem, is an aggregate record of the thoughts and feelings of people of different countries, regions, and faiths. 'White Painting' is a general title of this series, but each pieces is titled with the row of names of people who kiss on it."
"White Paintingシリーズは、愛と記憶にまつわる移動式の礼拝建築である。
そしてモノクローム絵画を、アイコニックでありながらも、「ポータル(場)」とモノの中間地点に位置する不確かな場所へと戻す存在なのだ。"
ディヴィッド・ギアーズ(オクトーバー誌、フリーズ他に寄稿する批評家) 論考「Passion in monochrome」にて
"展示されているカンヴァス、通称《White painting》シリーズには何も描かれていませんが、ここには100人程の人びとの接吻が刻印されています。この作品は街往く人に声を掛けること、あるいは《家族》など特定のコミュニティ単位で行われ、アメリカ、メキシコ、イタリア、スペイン等で行われました。 何もないように思えるこのカンヴァスは、国や地域、信仰の対象が異なる人々さまざまな想いの痕跡の集積でもあります。「ホワイト・ペインティング」はシリーズの通称であり、本作には一点づつ、接吻をした人々の名前が連なったものがタイトルです。東京都現代美術館では、接吻や持ち運びと一部同じ形式でありながらも対照的に特定の人物が書かれている、100年以上前のロシア・イコンと対比的に展示されました。"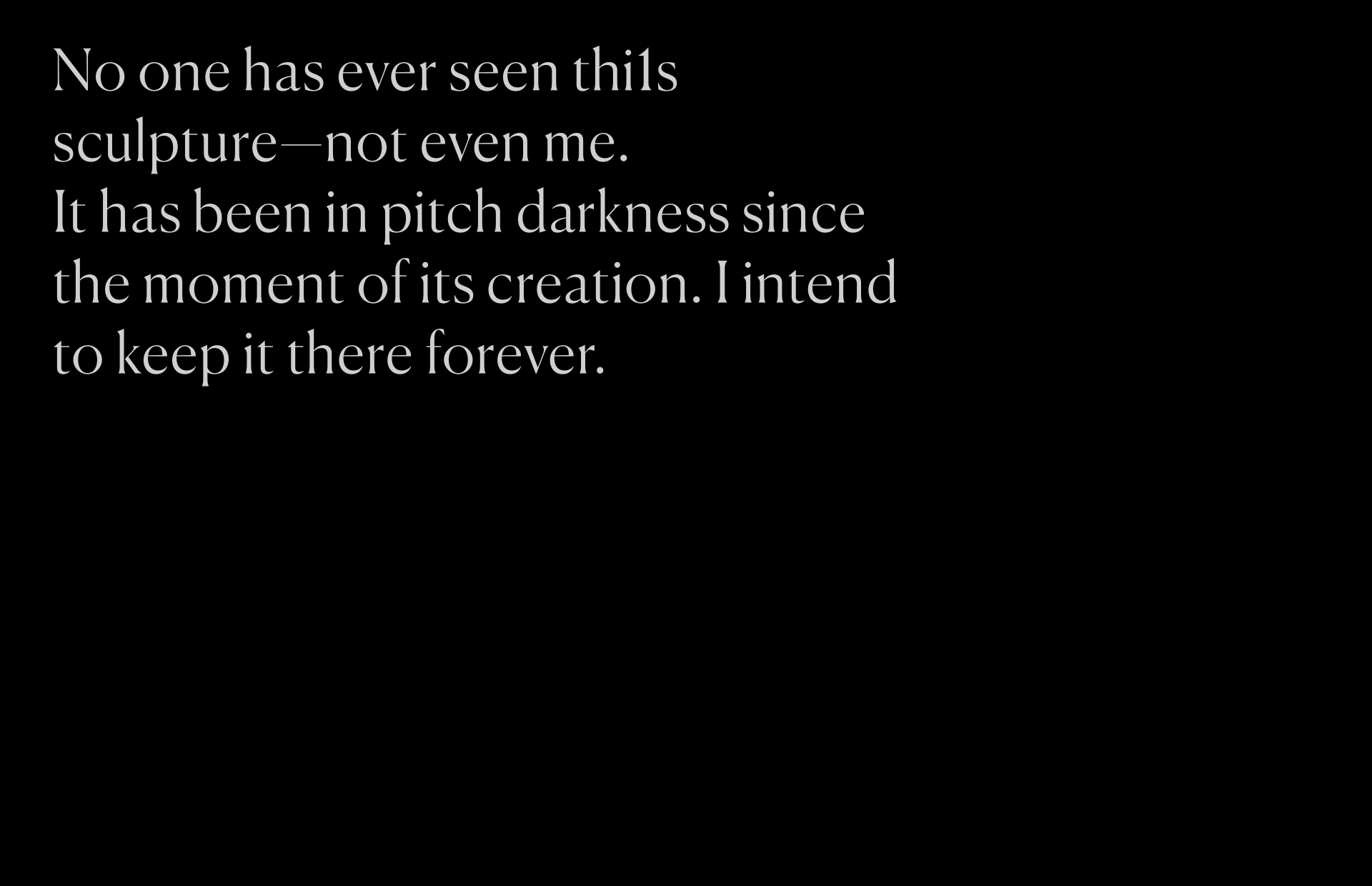 Rainbow Painting series, 2021
"What appears to be one, if closer inspection is possible, also appears to be a teeming, jostling group, each member slightly different from the next, separated, yet side by side.
This place might be a continent or a country; it might be a virtual network.
In any case, it is beautiful.

Group Portrait
Needed now: Not individual portraits, I thought, but portraits of people- in-plural, of groups."
Light and shadow inside me, 2021
"Fold a single painting and expose it to the sun. Light and shadow result. Where the sun shines, colors fade, but shadowy parts are protected. This work, reminiscent of an impressionist painting, is a painting made with itself. Painting, three-dimensional form, and solar burn as a primitive element in photography: these things unite and create, along with intermittent sun."
'EUGENE STUDIO After the rainbow at Museum of Contemporary Art Tokyo' 360° Viewing (soon)
'EUGENE STUDIO After the rainbow at Museum of Contemporary Art Tokyo' 360° Viewing(under construction)
Staff diary via Instagram
Staff diary via Instagram | Artist manager | Working at EUGENE STUDIO
Posting Diary & Information, great life.
Catalog: EUGENE STUDIO After the rainbow
Museum of Contemporary Art Tokyo, 2021
東京都現代美術館 個展
『ユージーン・スタジオ 新しい海 展』公式図録
" 平成生まれの作家としては東京都現代美術館で初の個展を開催する現代アーティスト・寒川裕人によるユージーン・スタジオ。代表作<ホワイトペインティング>シリーズ(2017年-)や《善悪の荒野》(2017年)から、大型の新作インスタレーション《海庭》などの最新作に至るまで、活動に通底する視点や発想、哲学を紐解きます。充実のアーティストブックでは、生物学者・福岡伸一氏との対談や、『オクトーバー誌』や『フリーズ誌』に寄稿するアメリカの美術批評家デイヴィッド・ギアーズ氏の論考などを通して、ジャンルを超えた多面的な作品世界の深みをさらに掘り下げます。"(webサイトより引用)
Catalog: special edition "1/2 Century later." Shiseido Gallery, 2017
In this book, THE EUGENE Studio 1/2 Century later., includes several contents as below; descriptions of White Painting Series(2017-), Beyond good and evil, make way toward the wasteland. (2017) ,6 discussions/essays about this exhibition and the artist, and photography of the artworks. The pages are detachable so that to display each page.
資生堂ギャラリーより図録が出版されています。 "Series of White Painting" (2017–)、 "Beyond good and evil, make way toward the wasteland.(善悪の荒野)" (2017)ほか作品図像と6本の論考を、図録と小型論考集(英・日)の三部構成で収録。中のページは、取り外し可能なボックスイン仕様。
Official booklet | by Bijutsu Techo and Museum of Contemporary Art Tokyo
美術手帖と東京都現代美術館による展覧会公式冊子 発売のお知らせ
東京都現代美術館の個展に際して、展覧会公式冊子としてガイドブックが発売されました。(東京都現代美術館(監修)、『美術手帖』編集部(編集)) ロングインタビューに加え、アスリートとアーティストの立場からアートとスポーツの共通性について対談した為末大さんとの収録、 2019年の《漆黒能》(国立新美術館)発表時に行った建築家・田根剛さんとの対談等が掲載されています。