For studio visitors
About
EUGENE KANGAWA / EUGENE STUDIO Studio/Atelier iii
Since 2020
"EUGENE STUDIO/EUGENE KANGAWA's largest atelier/studio is tucked away in a location with scenic waters and surrounded by low mountains. It is about an hour's drive from central Tokyo."
*Studio visits are only available upon inquiry/booking.
*Studio/Atelier iii also accepts tours for future artists from educational institutions such as universities, elementary, junior high, and high schools, etc. This is based on an idea similar to the "sharing economy", whereby the location is put to good use when an artist is away for an extended period of time. The studio manager will contact you.
Click here for directions.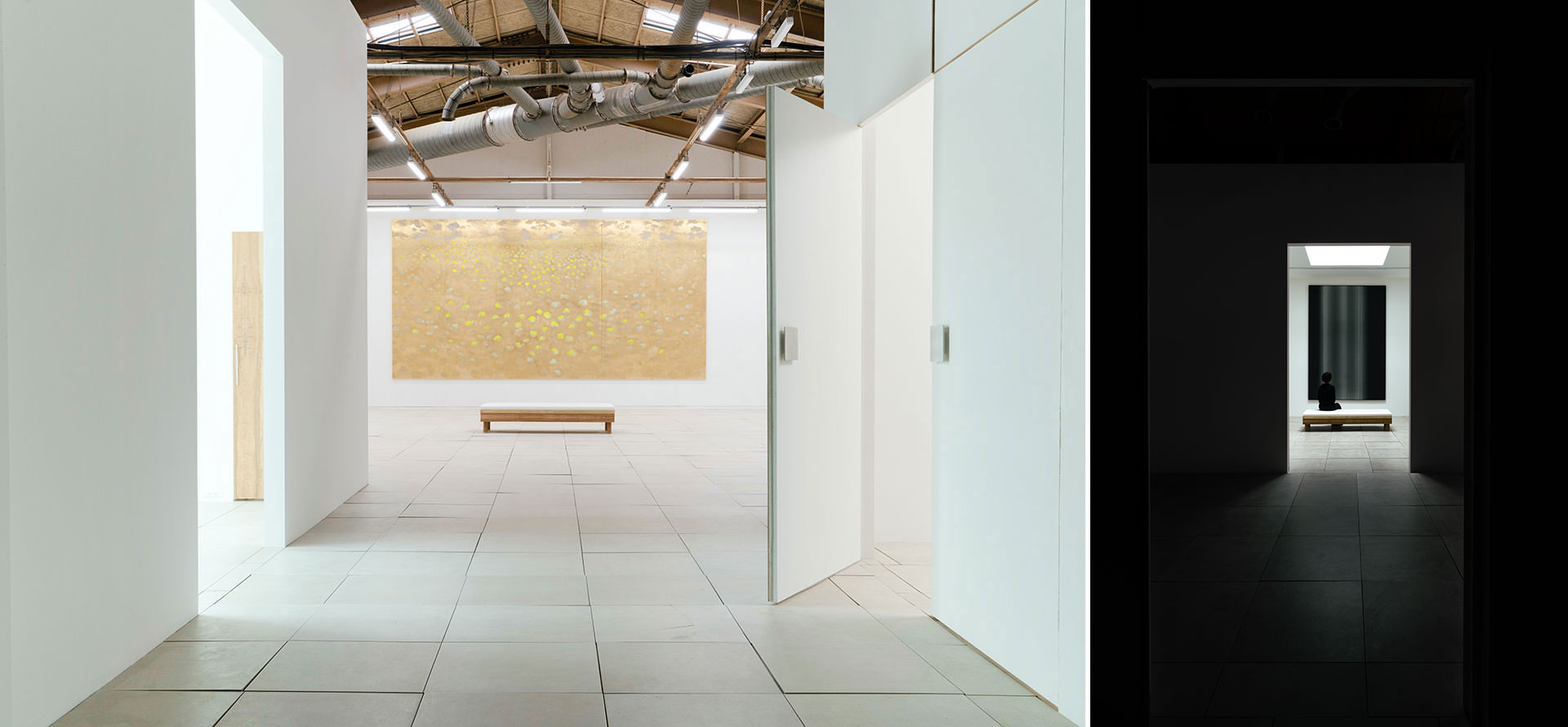 EUGENE STUDIO/EUGENE KANGAWA's largest atelier/studio is tucked away in a location with scenic waters and surrounded by low mountains. It is about an hour's drive from central Tokyo. Located in an area of rich nature, known for its forestry and organic vegetables.

The artist himself designed this studio in a renovated woodworking warehouse where doors were once made. Many of the tiles and lighting used in past exhibitions, or other materials such as surplus wood, have been reused as they are. Except for a few parts, such as the lighting, almost all the doors, handles, and walls are made in the studio.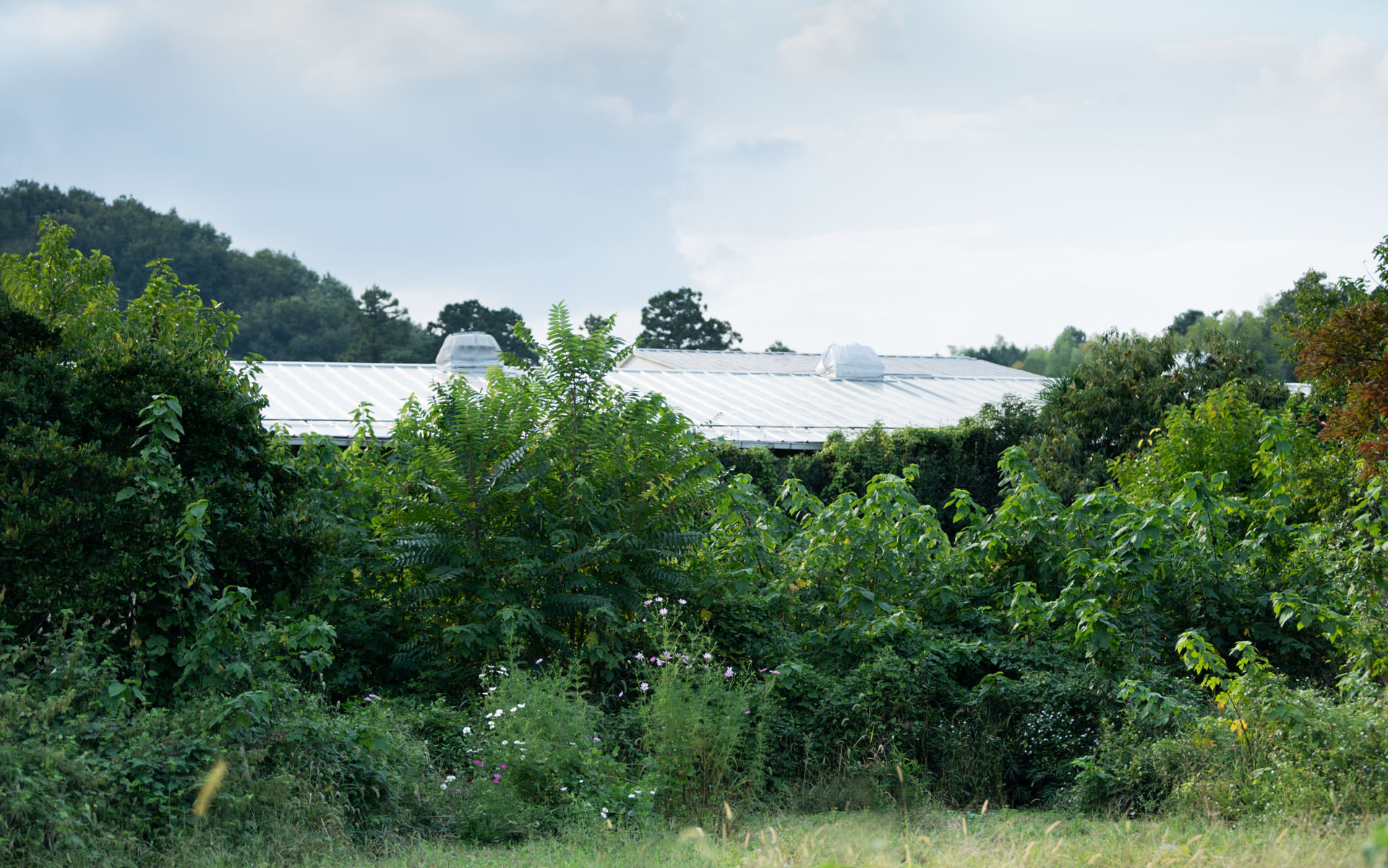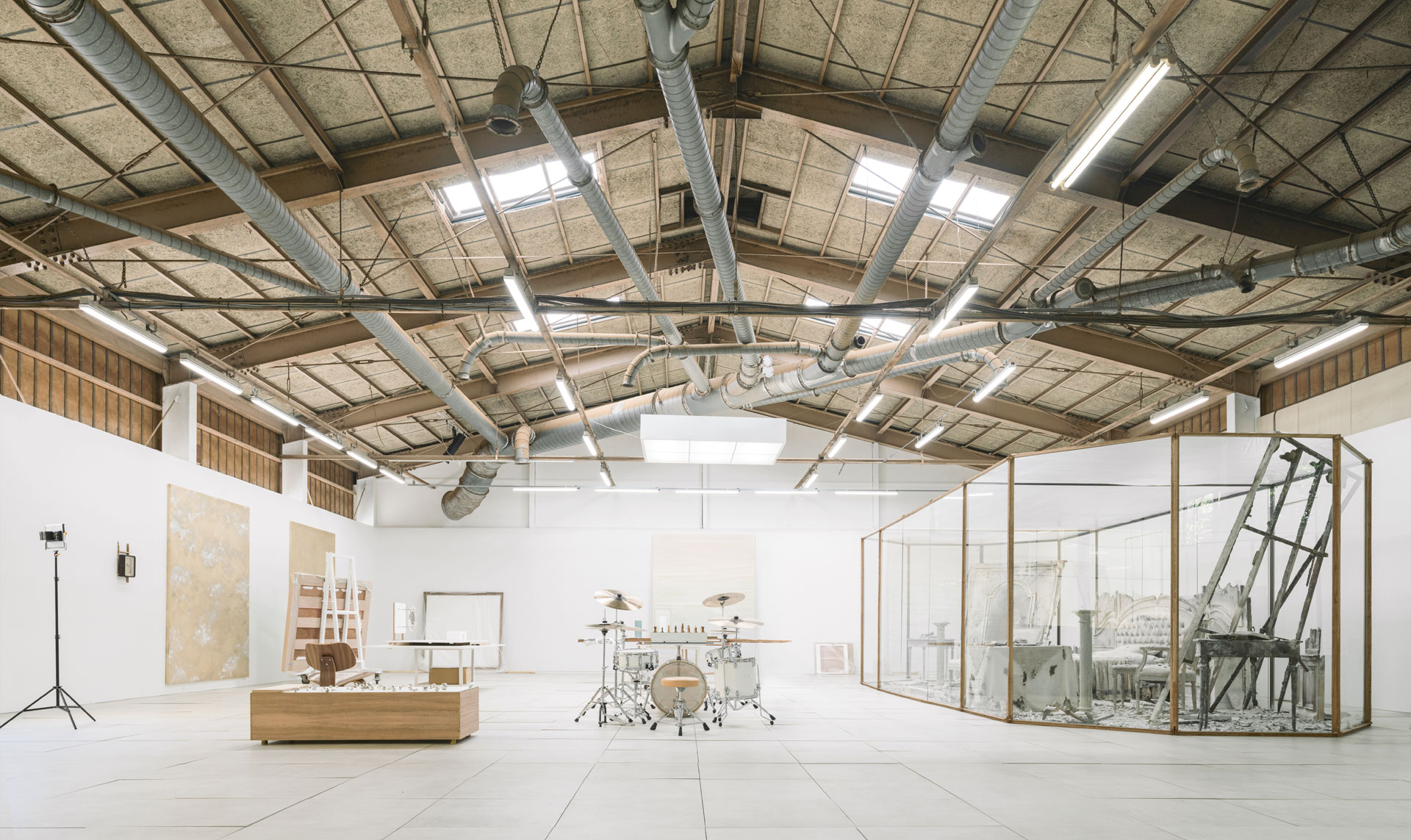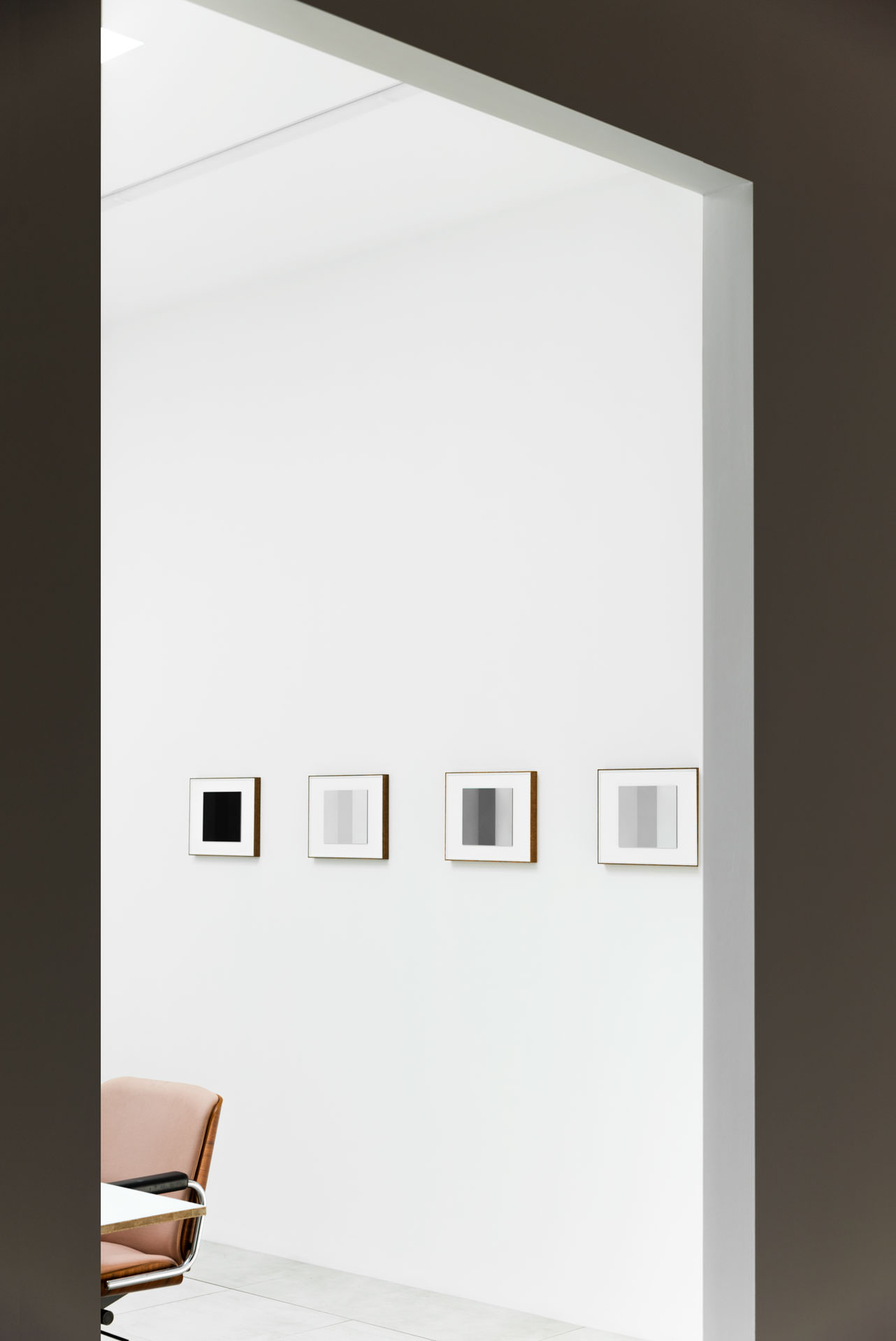 The space of approximately 7500 square feet contains a variety of rooms, created according to the characteristics and techniques associated with the artwork. A skylight room with natural light. A room with LED lights of the same color temperature often used in museums. A tall space, with a corridor of just over 1100 inches. Other spaces include production rooms, installations, darkrooms, and temporary storage.

Works planned for the collection, works from the artist's collection, and unpublished works are sometimes installed. There are also test pieces and DIY furniture.

It is primarily a place for the production of large-scale artworks, experimentation with new works, and full-scale simulations of exhibitions and landscape/architectural projects. In discussion with the neighboring woodworking workshop, this is also the place where frames for artworks, original frames, and furniture are produced.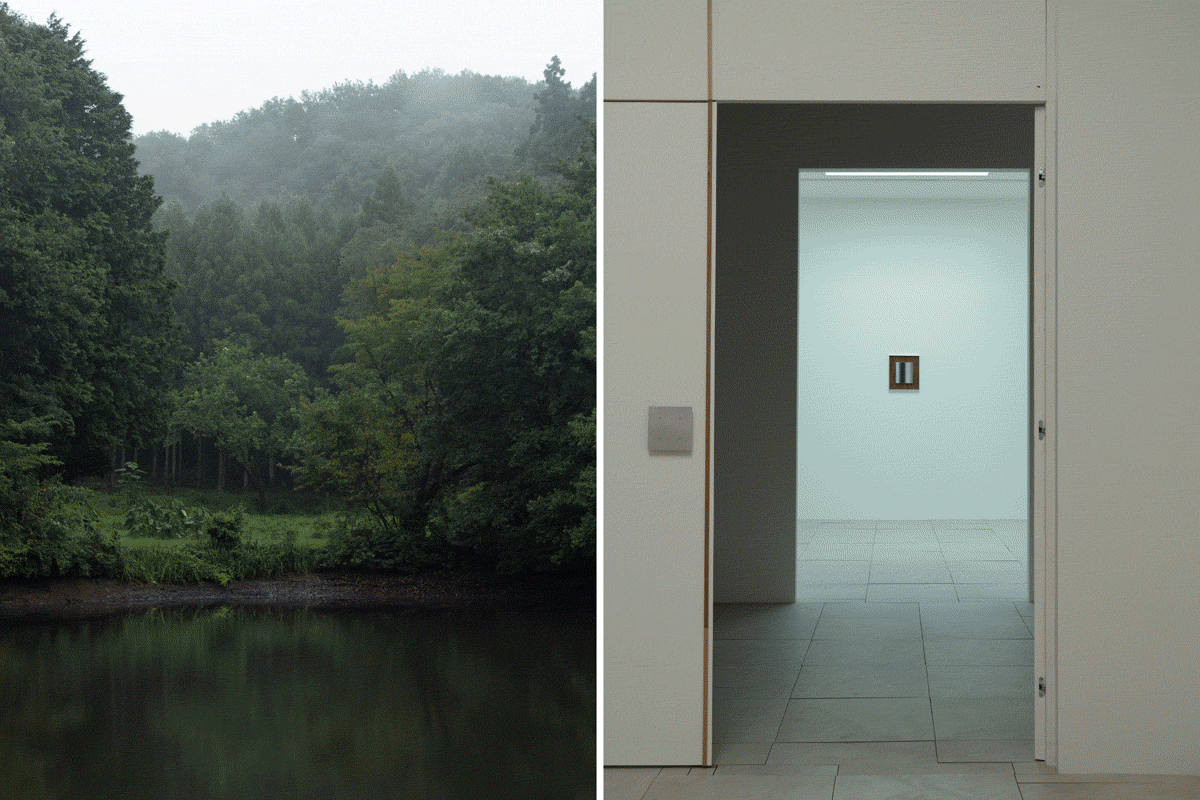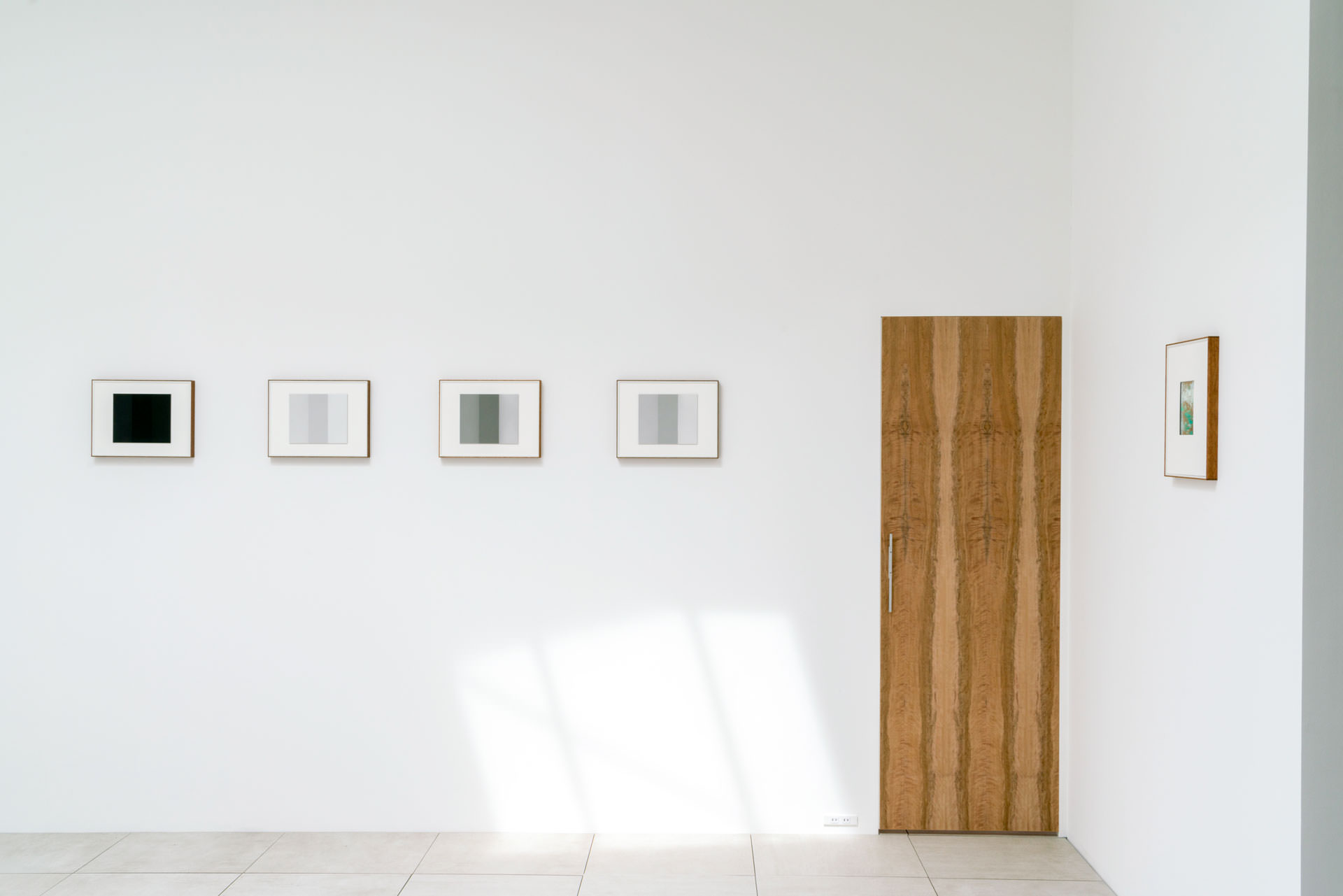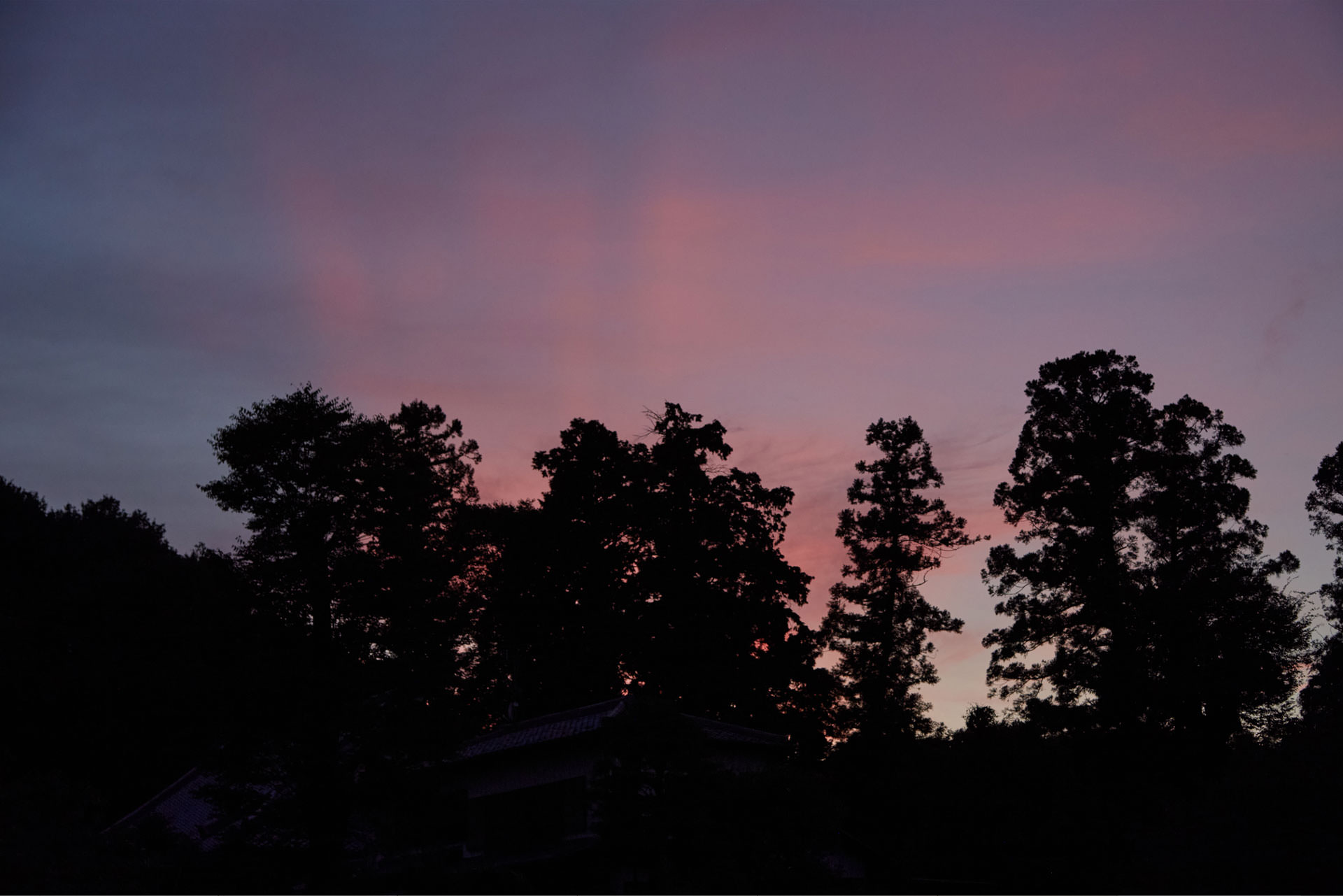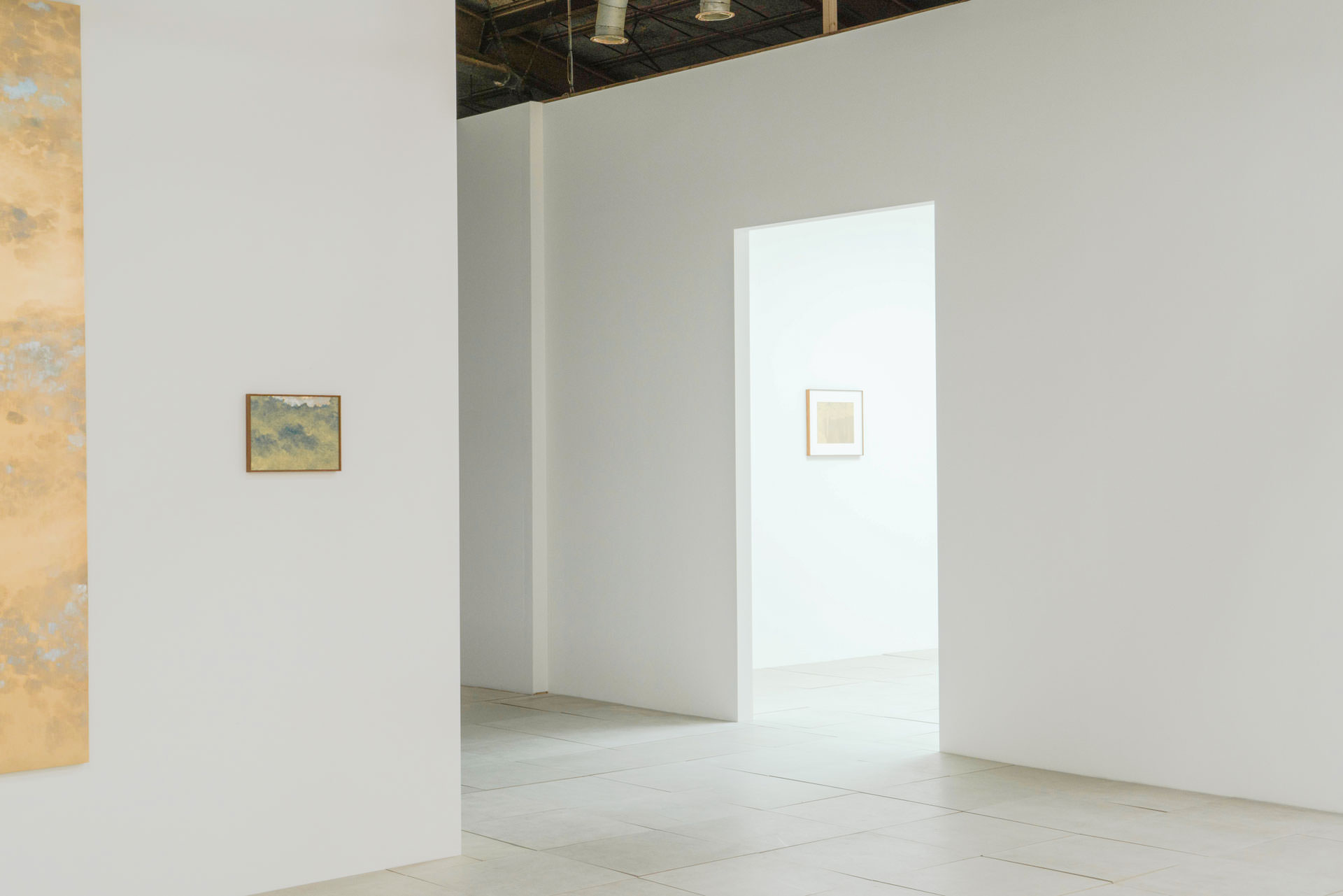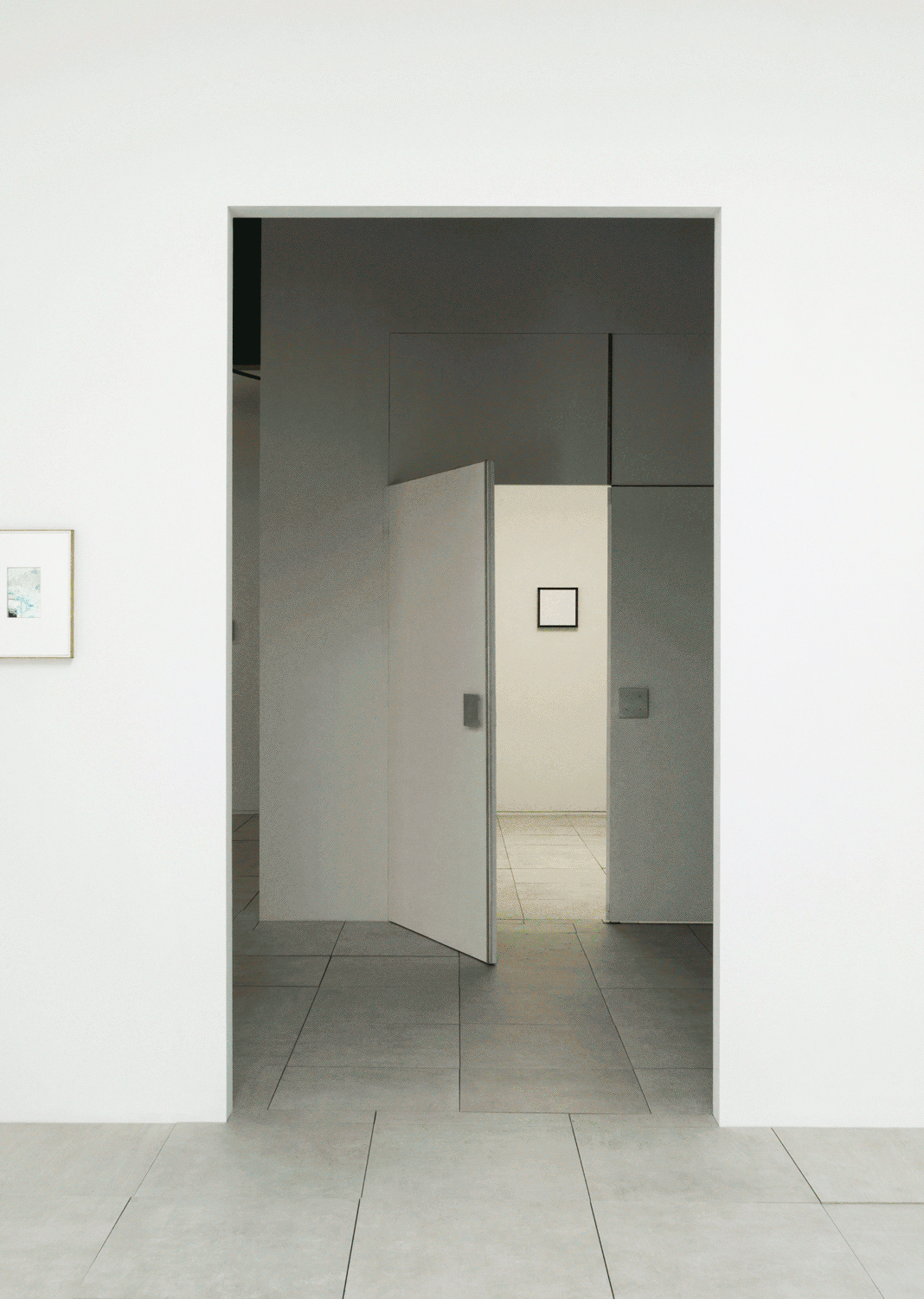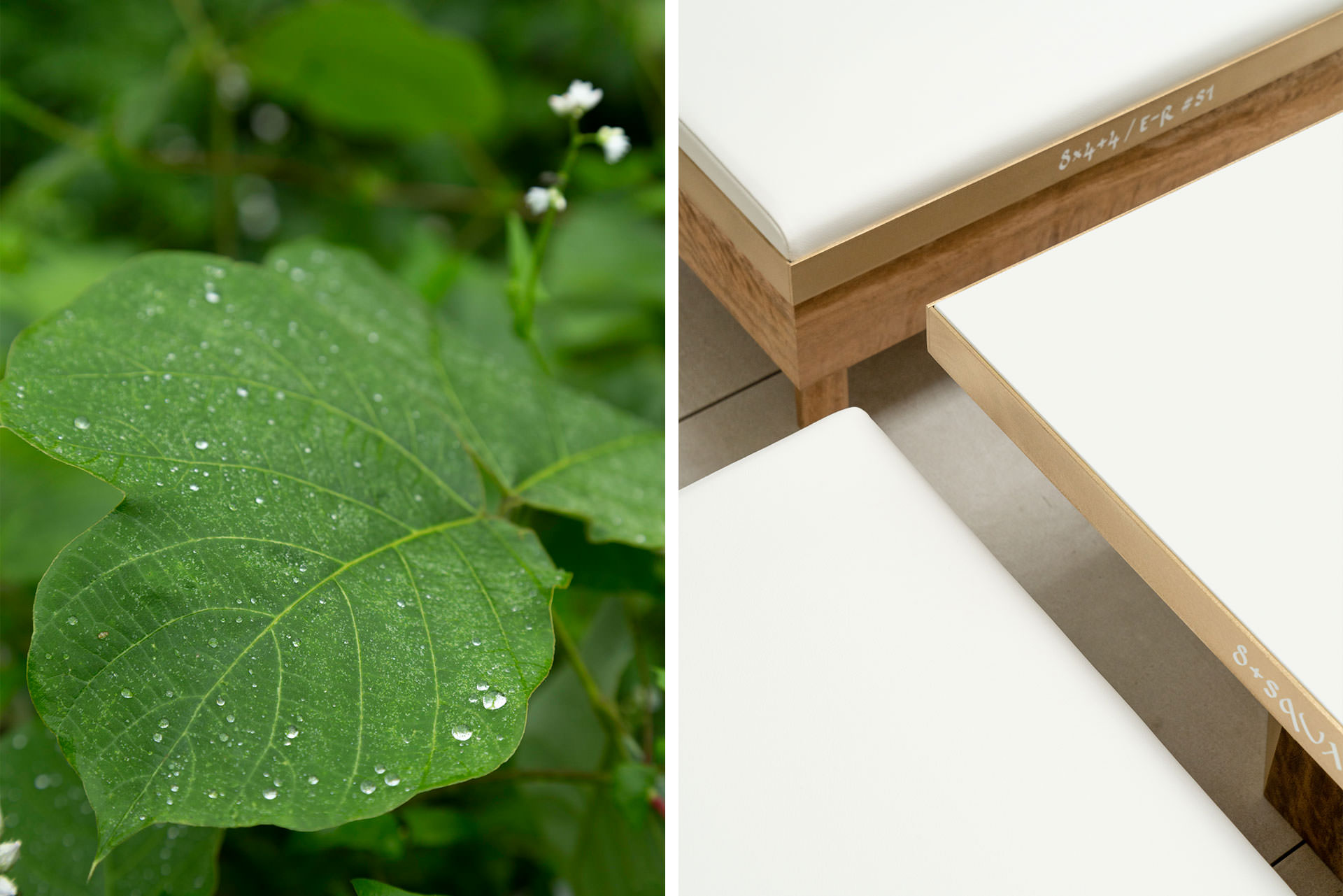 Important
Addresses are to remain confidential. The following are approximate directions. The studio director will contact you for further details and information on the vicinity.
By car
1 hour 10 mins from Tokyo Station.
1 hour 15 minutes from Roppongi.
Approximately 1 hr 20 mins from Tennozu.
Approximately 40 minutes from Miyoshi, Saitama.
By train
1 hour 45 minutes from Tokyo Station.
*Studios located within Tokyo are a different address. Contact
If you are interested to visit, please contact the studio director here.
EUGENE KANGAWA / EUGENE STUDIO
Eugene Kangawa (寒川裕人) was born in the United States in 1989 and is currently based in Japan. Known for his conceptual and self-reductive paintings and installations, his past exhibitions include EUGENE STUDIO After the Rainbow (2021-22) at the Museum of Contemporary Art Tokyo, de-sport: (2020) at the 21st Century Museum of Contemporary Art, Kanazawa, Shikkoku-Noh (2019) at the National Art Center, Tokyo, 89+ (2014) at the Serpentine Gallery, London etc.

He is the youngest artist ever to have a solo exhibition at the Museum of Contemporary Art Tokyo, which has hosted solo exhibitions by some of the greatest Japanese contemporary artists in the past, including Yayoi Kusama and Yoko Ono. By the end of the exhibition period, even under the situation with the COVID regulations, exhibition have had waiting lines of up to 4,000 people per day with wait times of 2 to 3 hours to see the exhibition, which had "The Power of Imagination" at its core.

In addition, in the past, he has participated in or was invited to participate in various research and development projects in the fields of artificial intelligence, mobility, agriculture, and biotechnology. These early activities were summarized in 2017 in the book The Age of Art x Technology (written by Daisuke Miyatsu, Kobunsha Shinsho) as one of the four leading Japanese artists along with Team Lab and others. In addition, two short films released in the United States in 2021 have been selected as official selections and won awards at more than 10 international film festivals, including the Brooklyn International Film Festival, the Houston International Film Festival, and other Academy Award® accredited festivals.
Studio in September 2022, works list (reference image).
*This series is currently installed in the studio.
*The linked items marked "private collection" are currently in the same series, with pieces different from the images, test pieces, and sizes installed. Please see the photos for reference only. Some of the photos are from past exhibitions.

and others
1Everything Shine Series (Drawing series)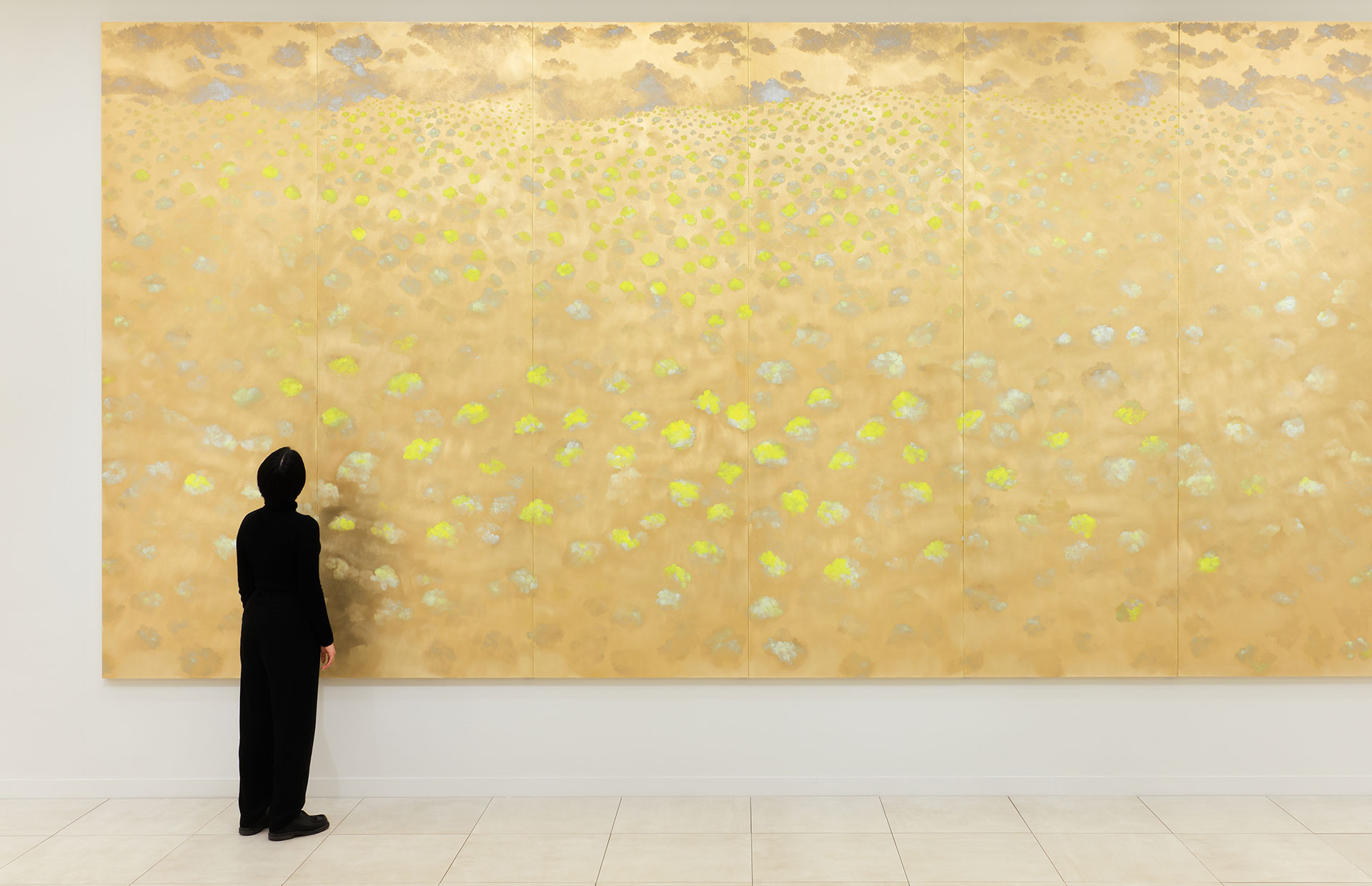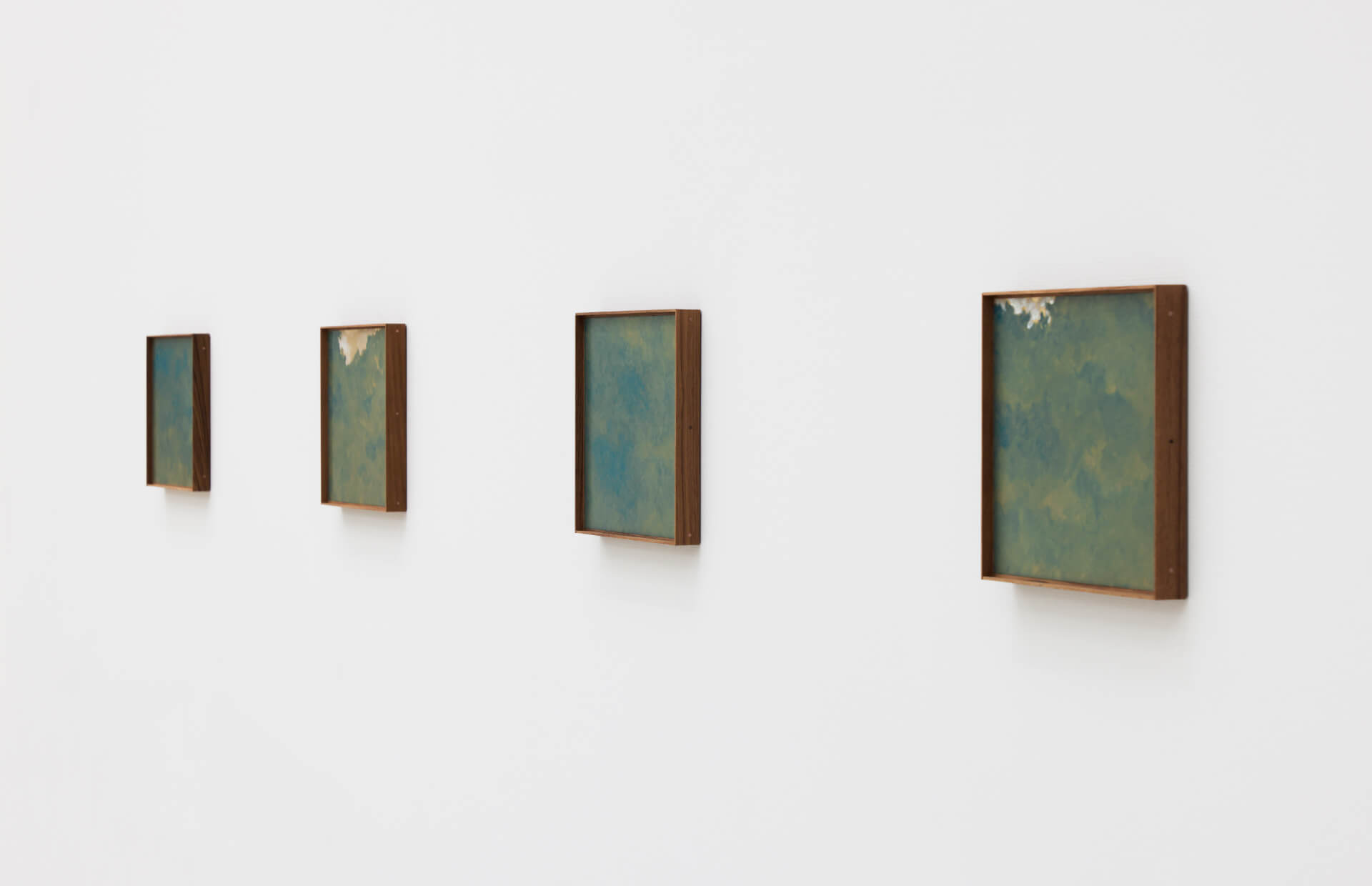 Everything Shine Series (Drawing series), 2021
Oil on brass / Oil, wax oil pastel on brass / Oil, gouache, grease pencil on brass / Brass, wood

This series of drawings is a rather special kind of "sketch diary" by Eugene Kangawa. Sometimes he directly sketches "landscapes/objects reflected in mirrors or brass metal," and sometimes he enlarges the sketches and drawings based on them. It begins with the act of drawing what is reflected outside or inside from different angles.

Reflections cause light to appear from behind the paint, the ground and figure are frequently inverted, and the focus is never fixed.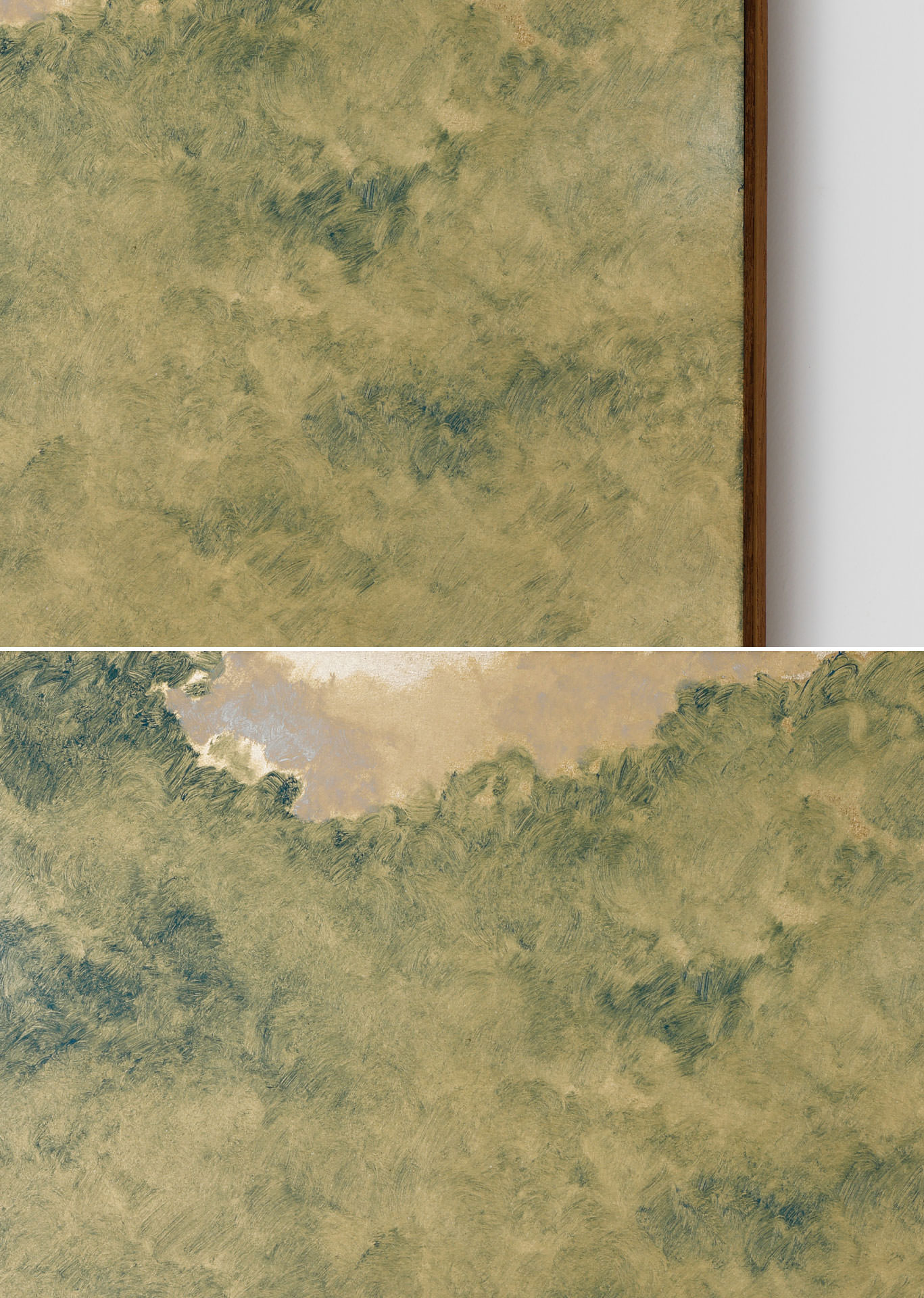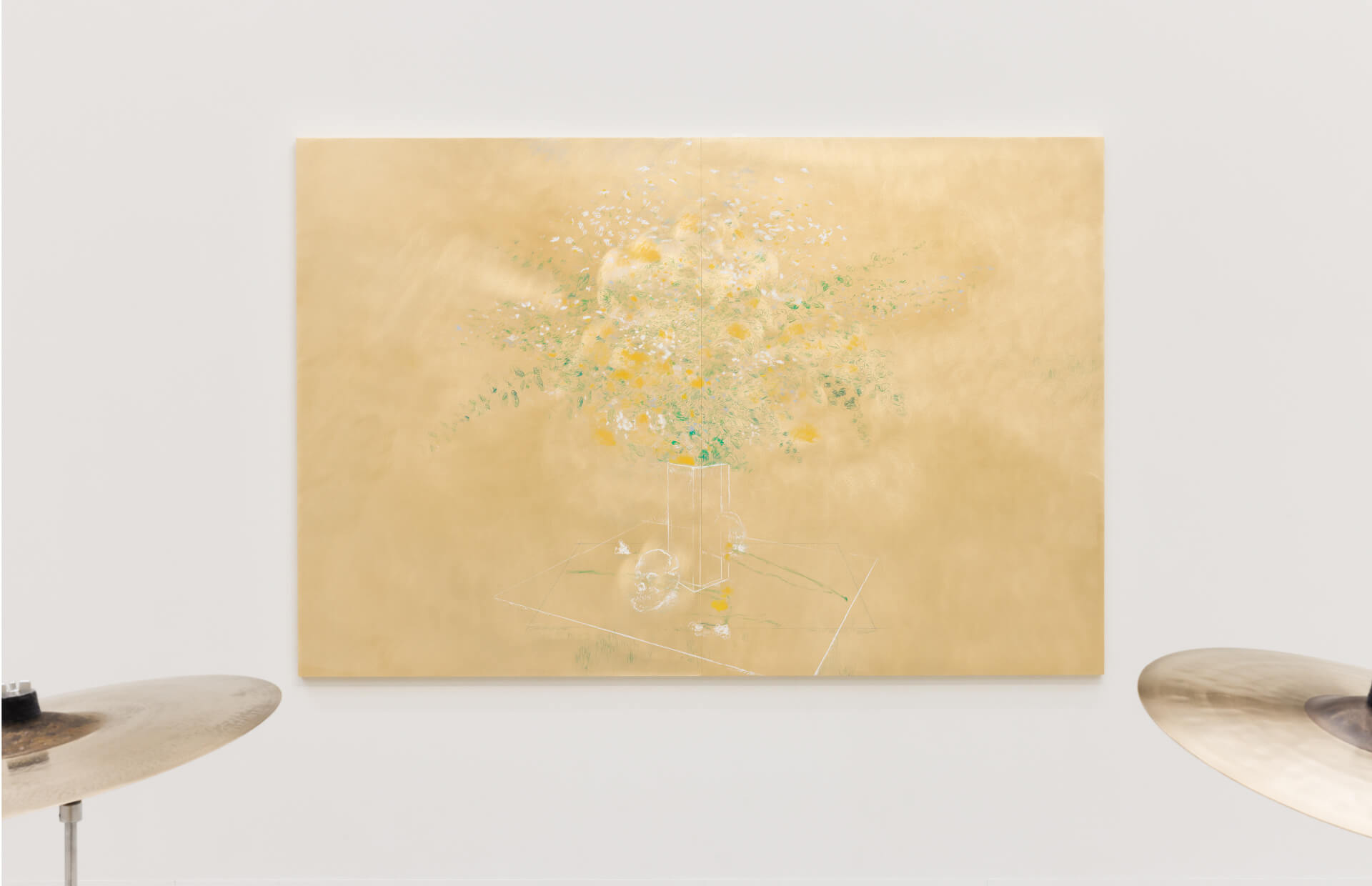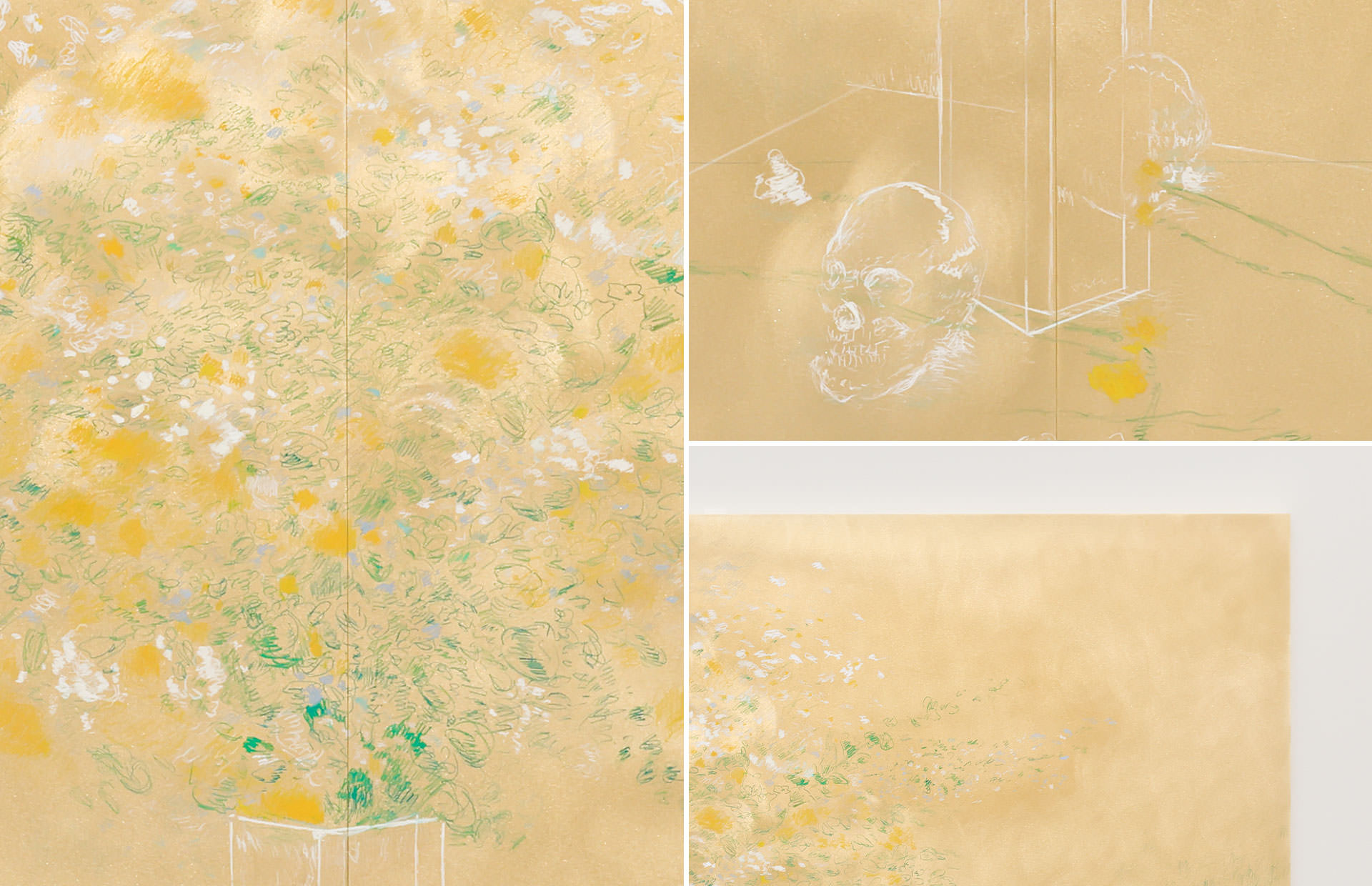 2Light and Shadow inside me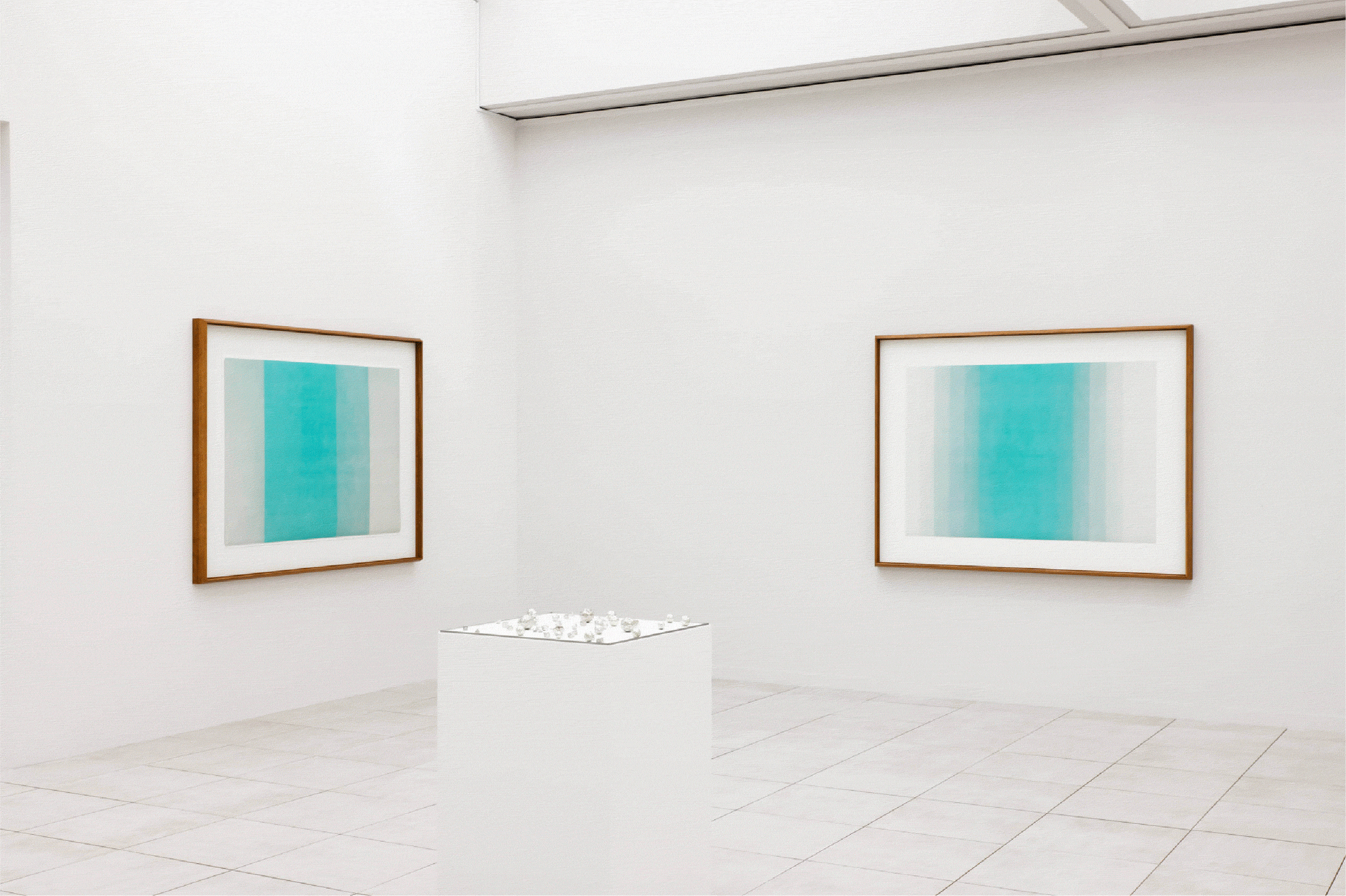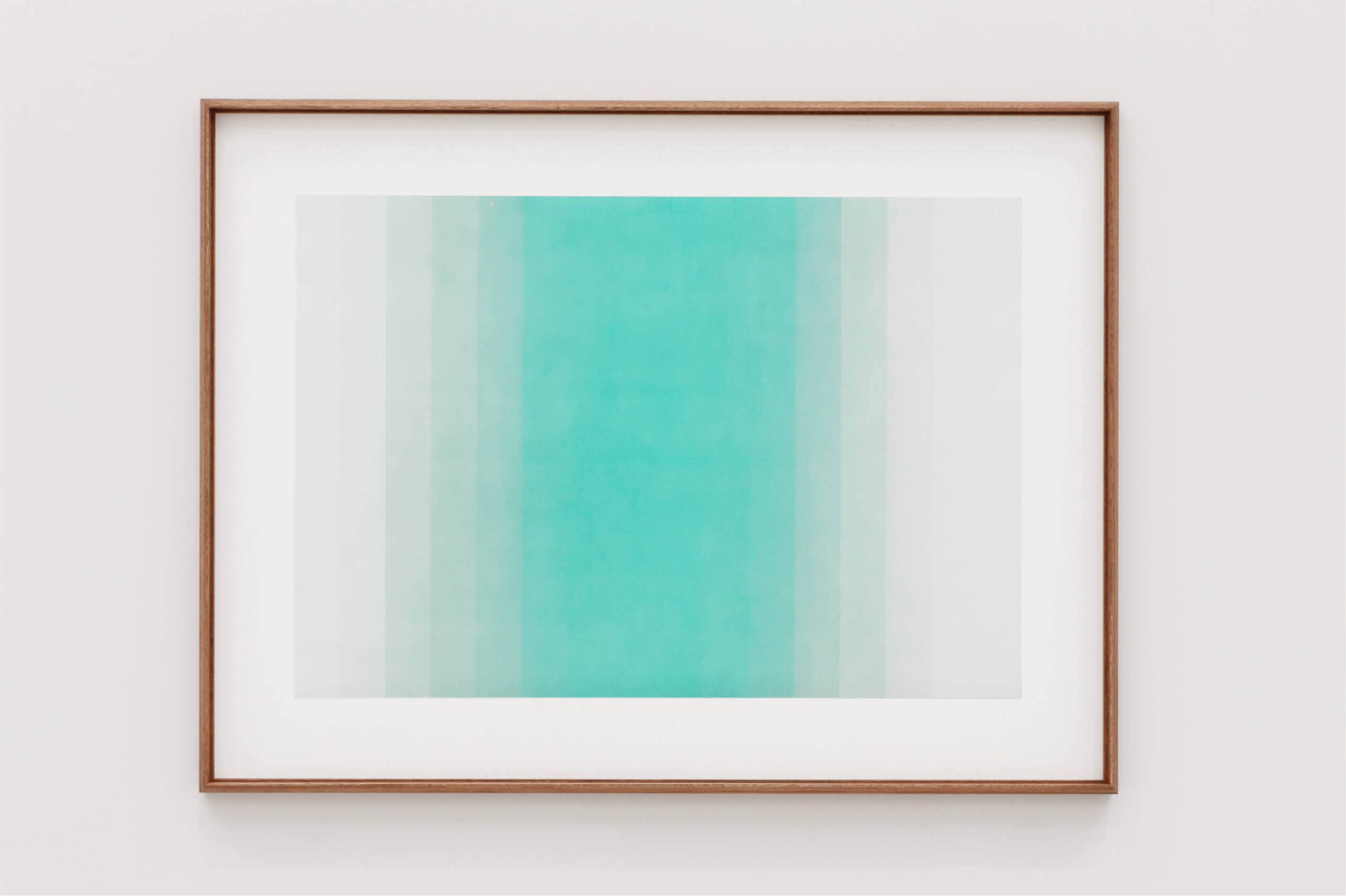 "Painting by fading"
Light and shadow inside me, 2021
Aqueous dye on paper

A sheet of ink-coated paper is folded like origami and exposed to the sun for several weeks. The pattern was solely created 'by the shadow of the picture'. It was created by the 'principle of fading'. This work is both a painting and a photograph in the sense that it is subjected to the sun. It is characterized by the reductive nature of the 'light and shadow of the painting itself'.

"— People and things 'just by existing' have both light and shadow."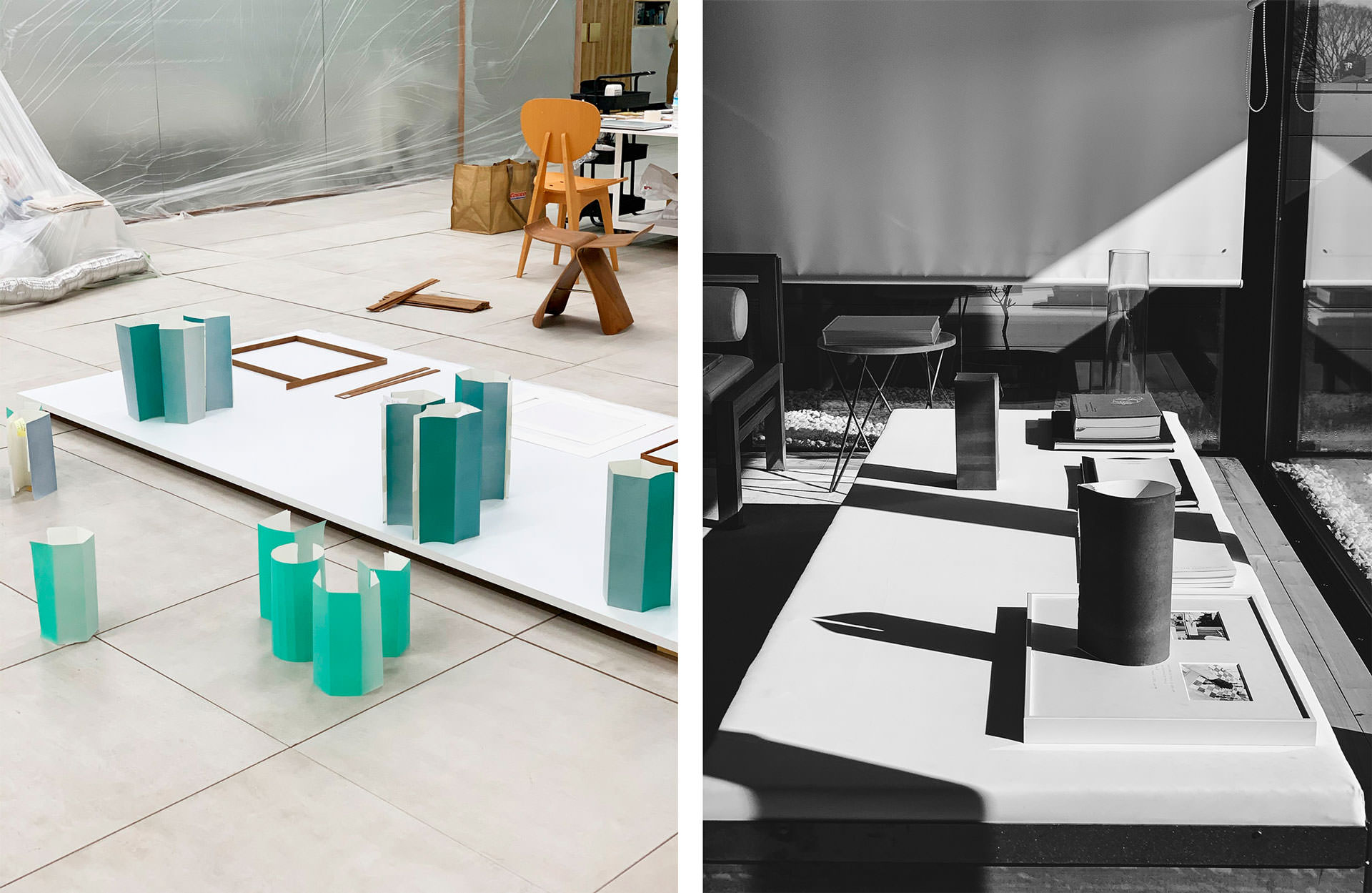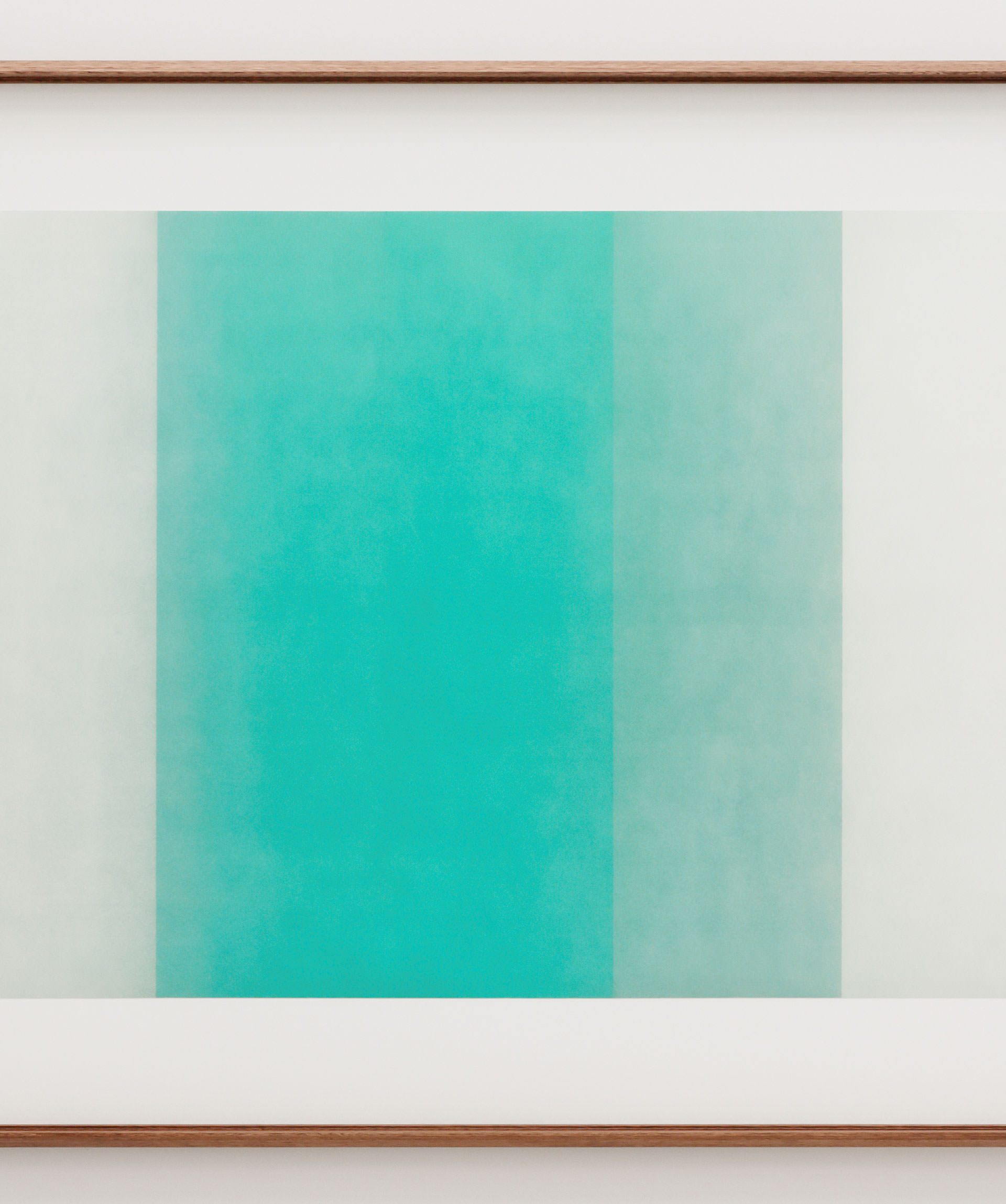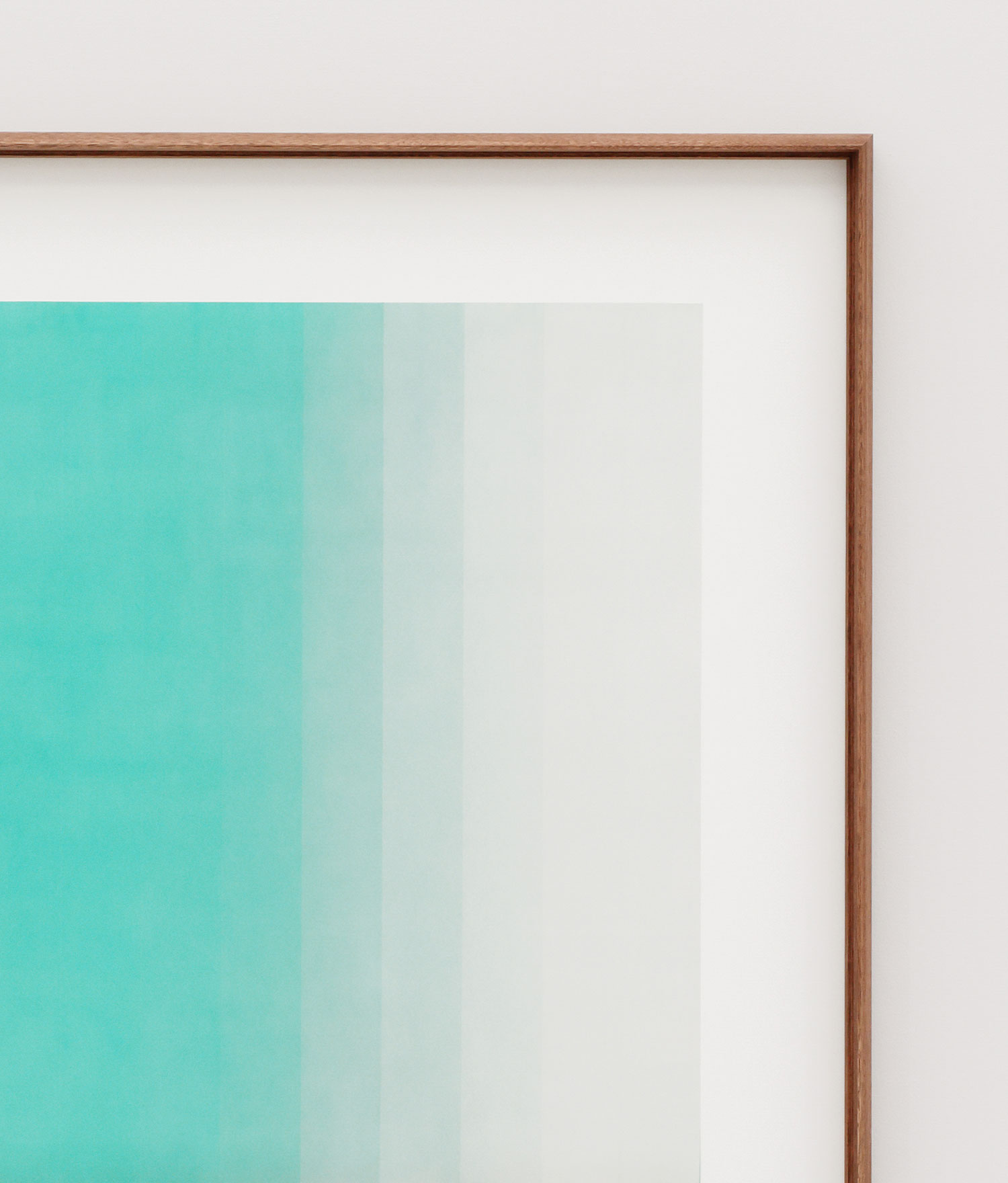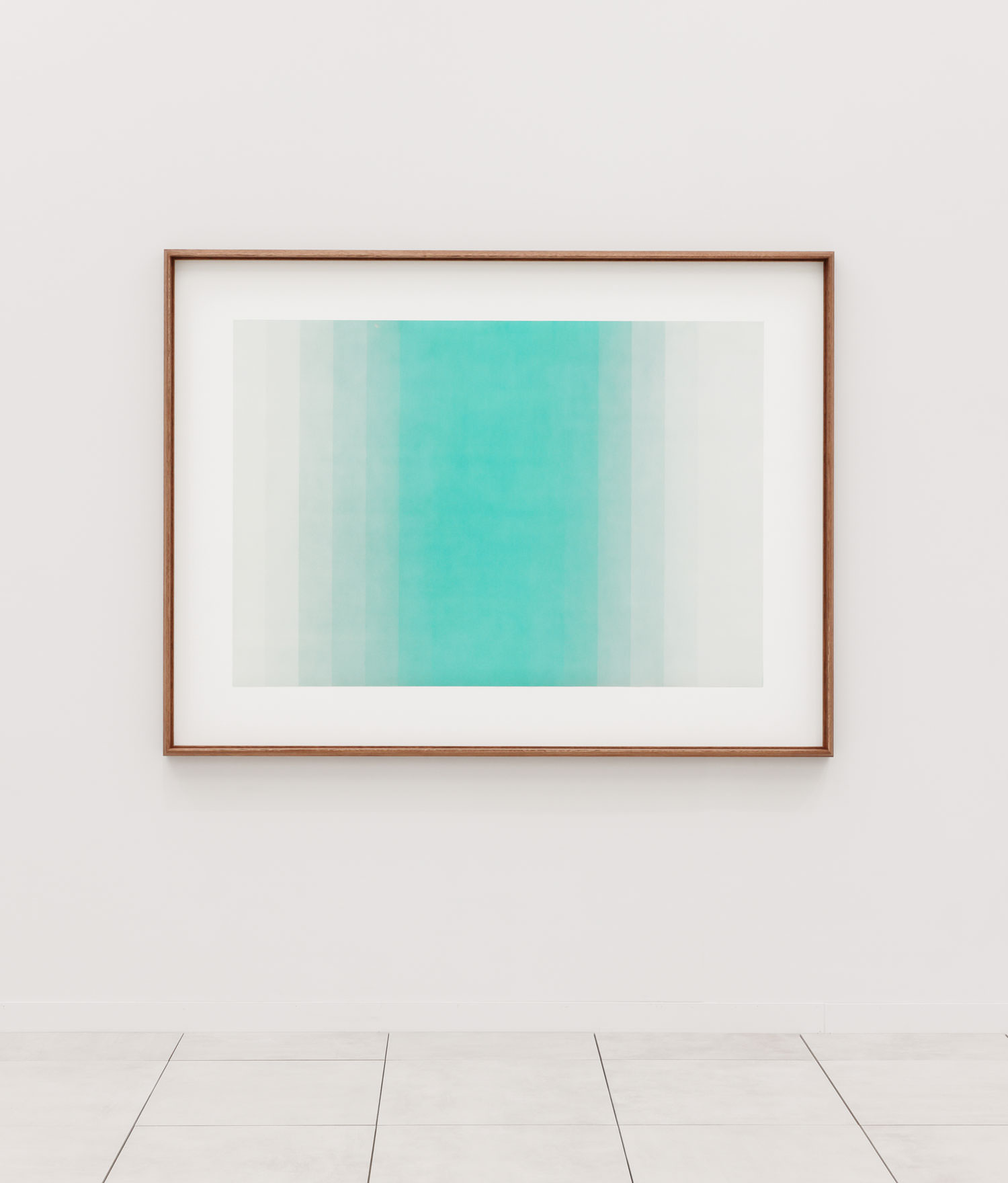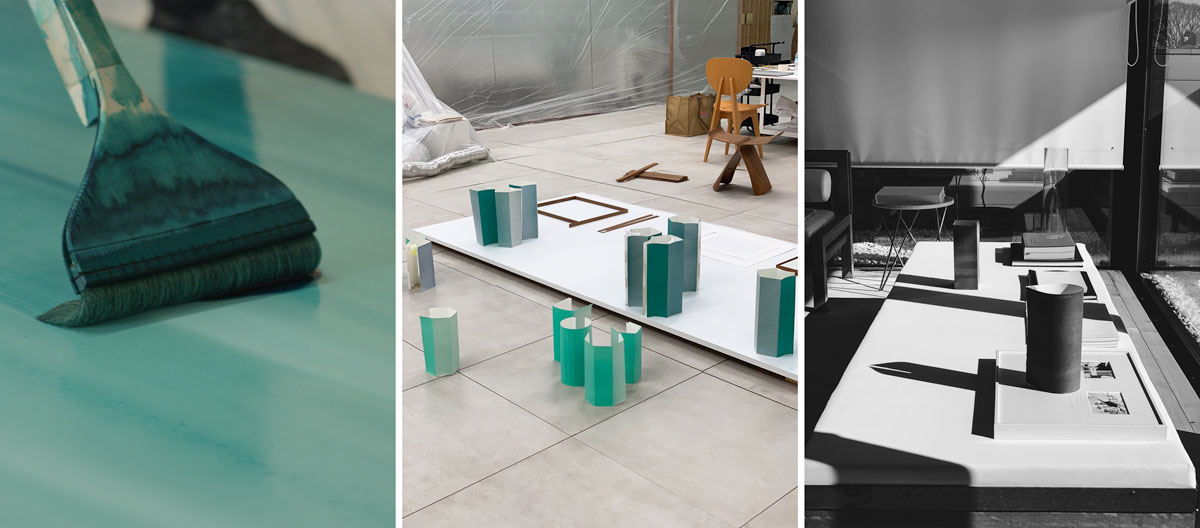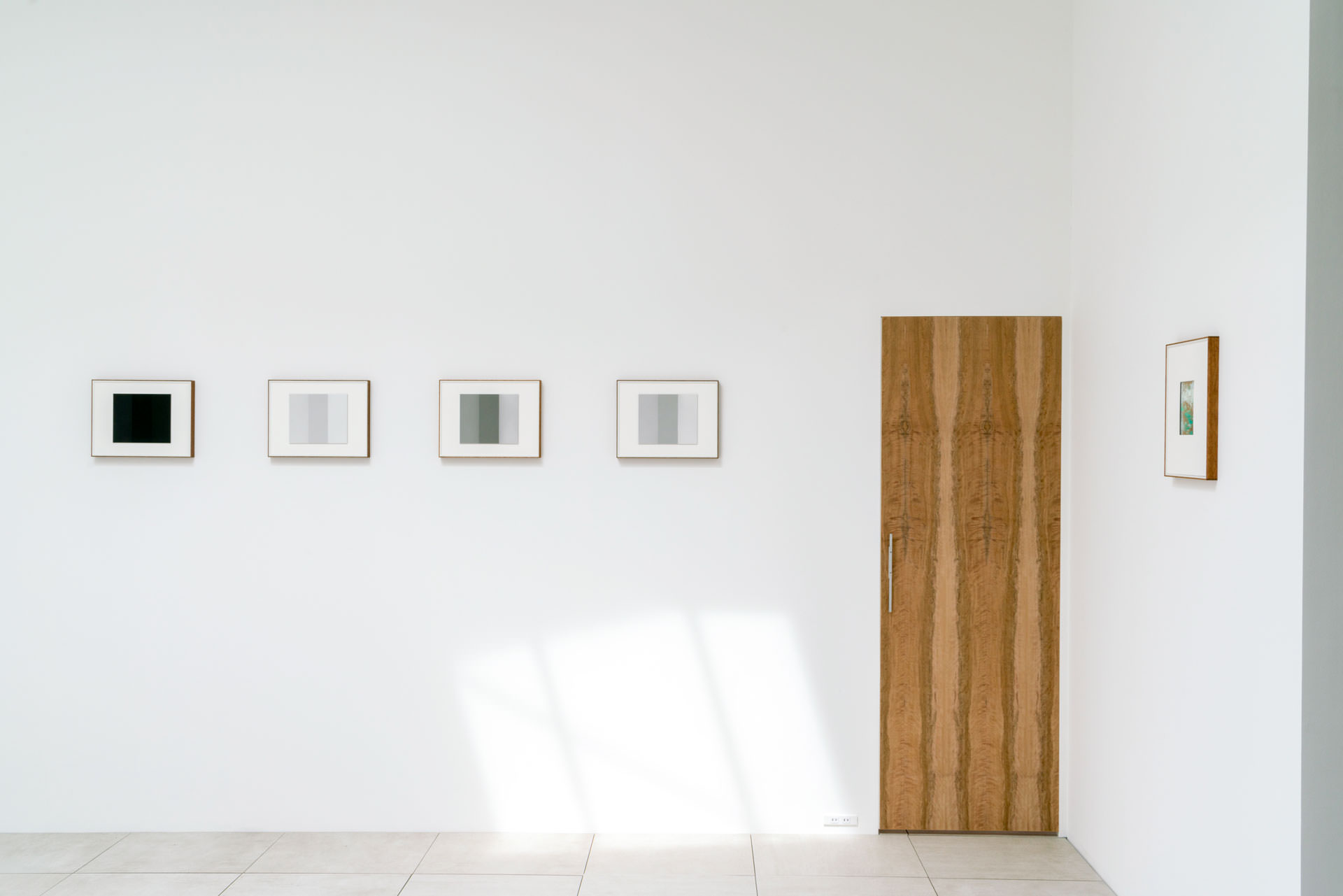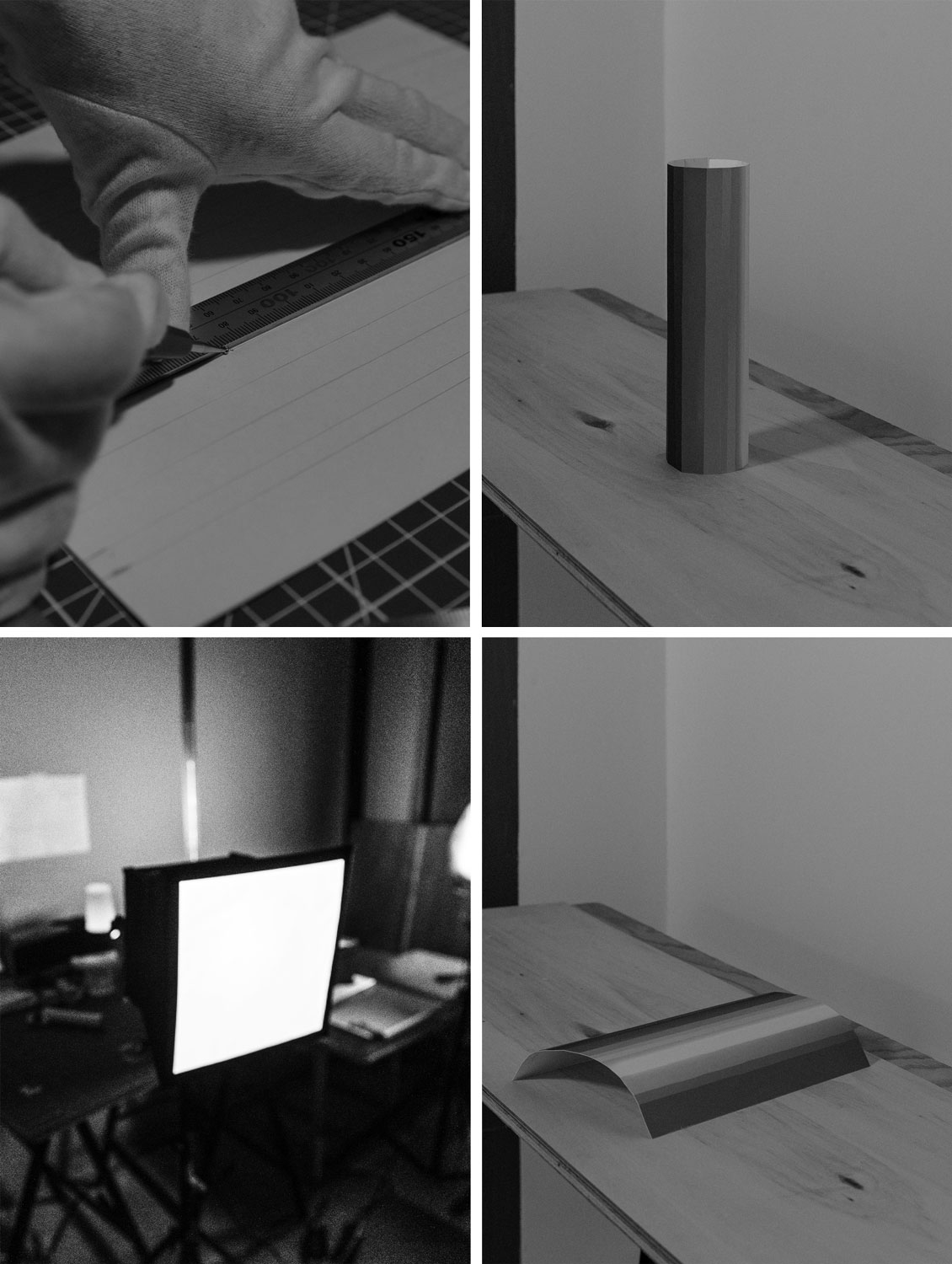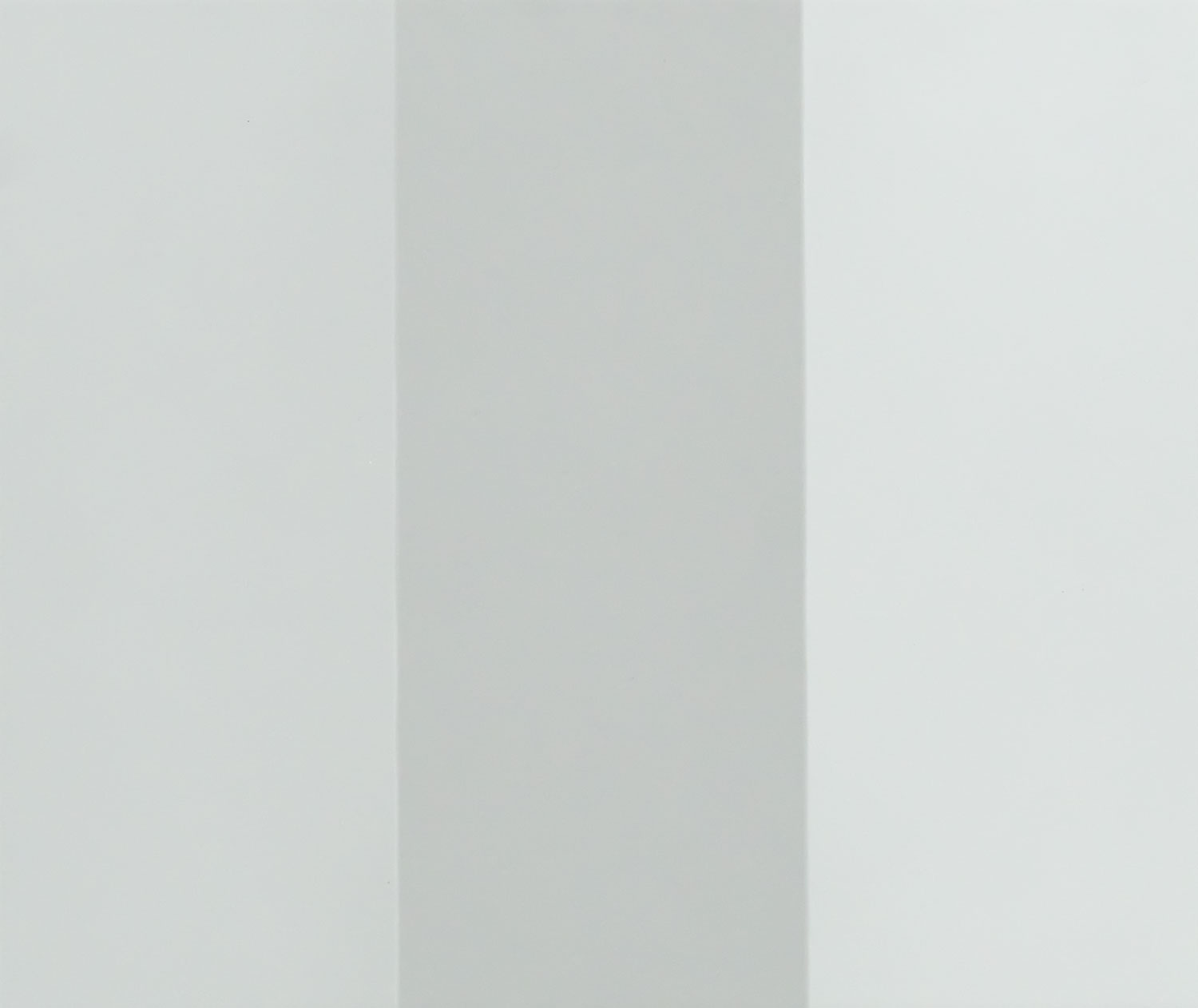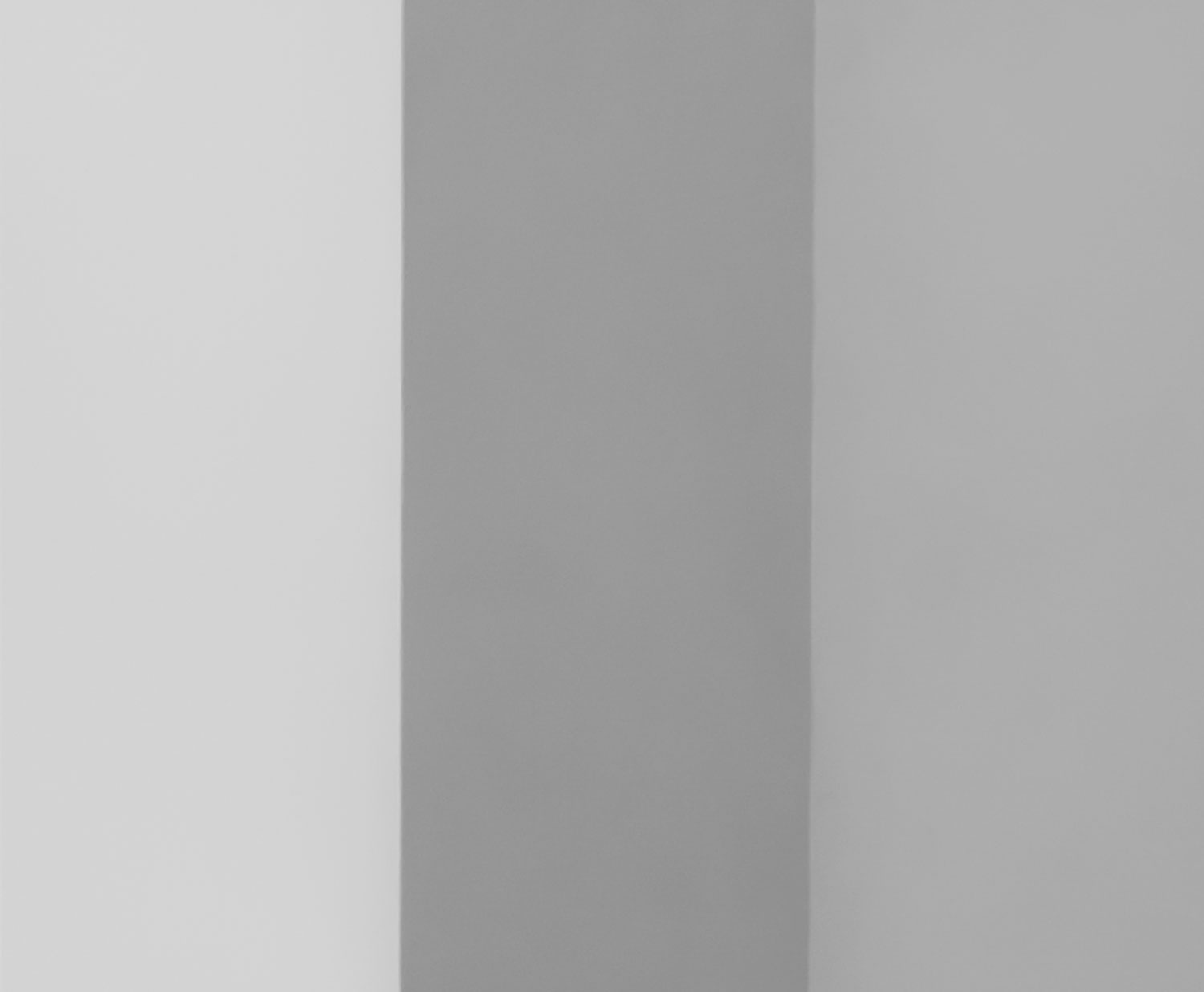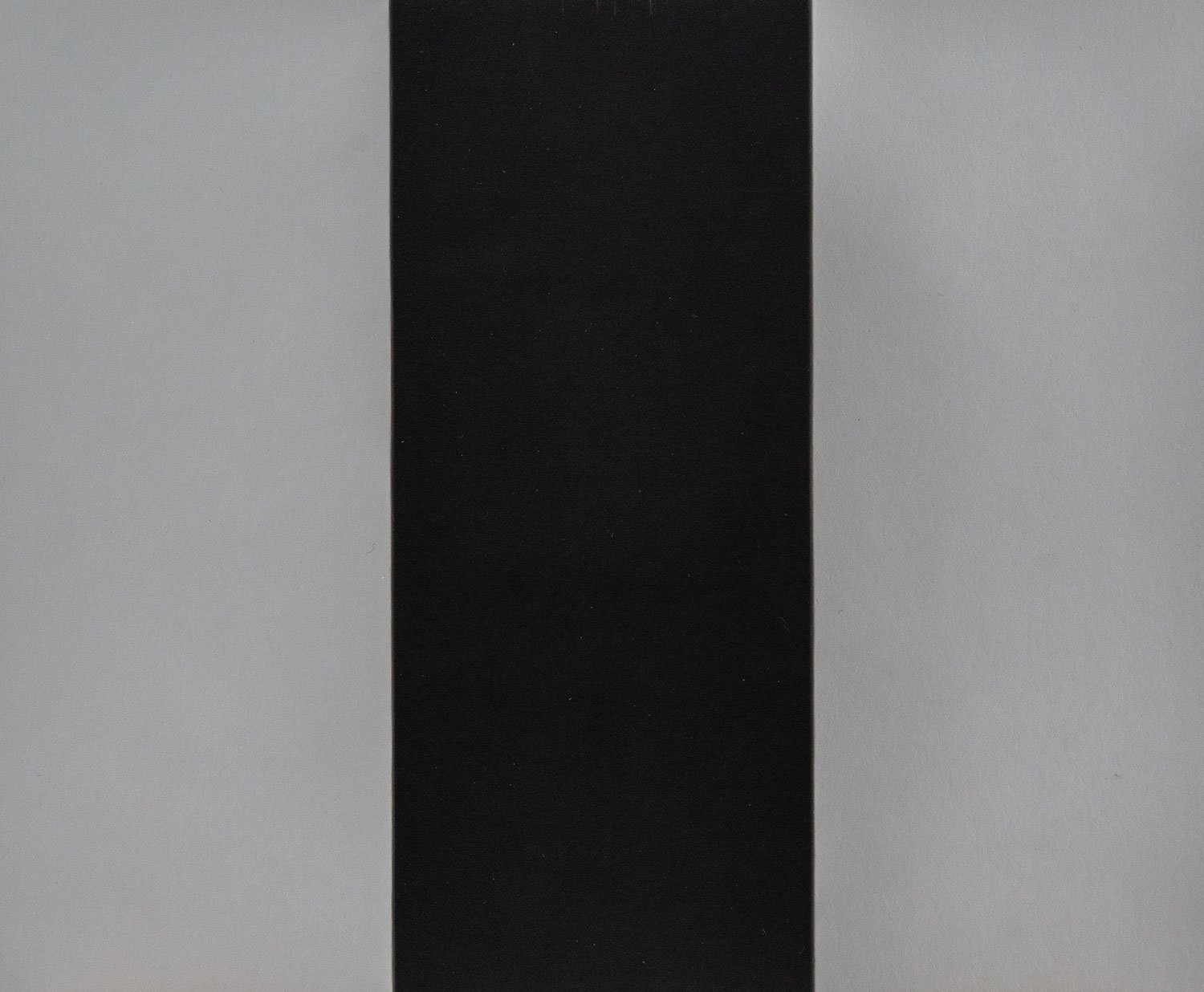 All these images are not shadows or effects of some other object. They are created from "one sheet only". (The resulting visuals were created by the minimal elements of "just light and the object itself.")

In this abstract-like work, the picture is made 'solely from the shadows of the photographic paper itself.'
The baryta photographic paper is streaked and folded in folds to form pentagons, hexagons, and other columnar shapes.
In this state, it is momentarily exposed to light from the front. (directly exposing on photographic paper)

The image is not a shadow of something else. It is the shadow of itself (the photographic paper). Consisting of only the minimum elements: photographic paper and light.
And because of the angle and the intensity of the light, no two are the same.
This pattern was created as a result of its very being.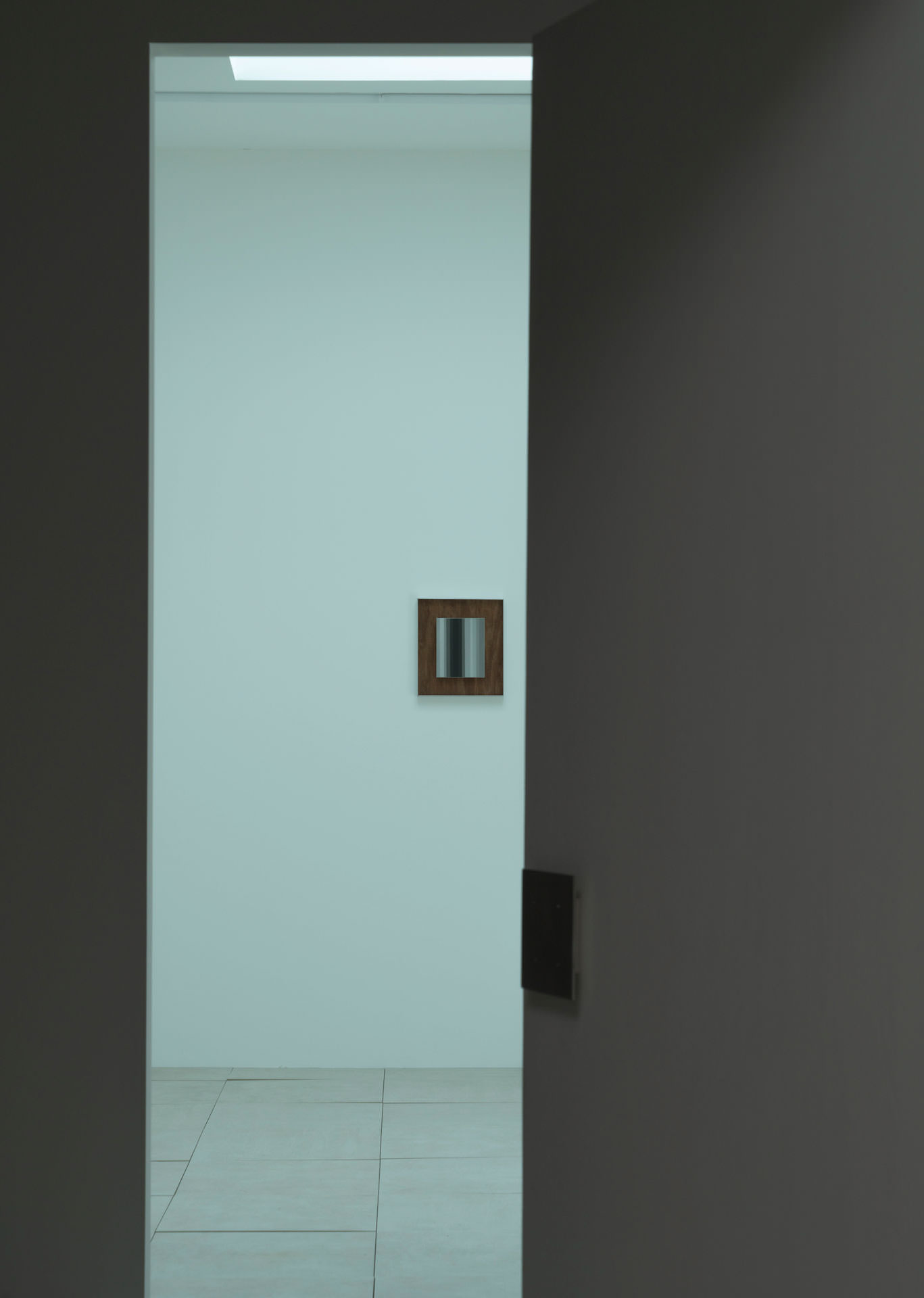 3Rainbow Painting Series (Group Portrait)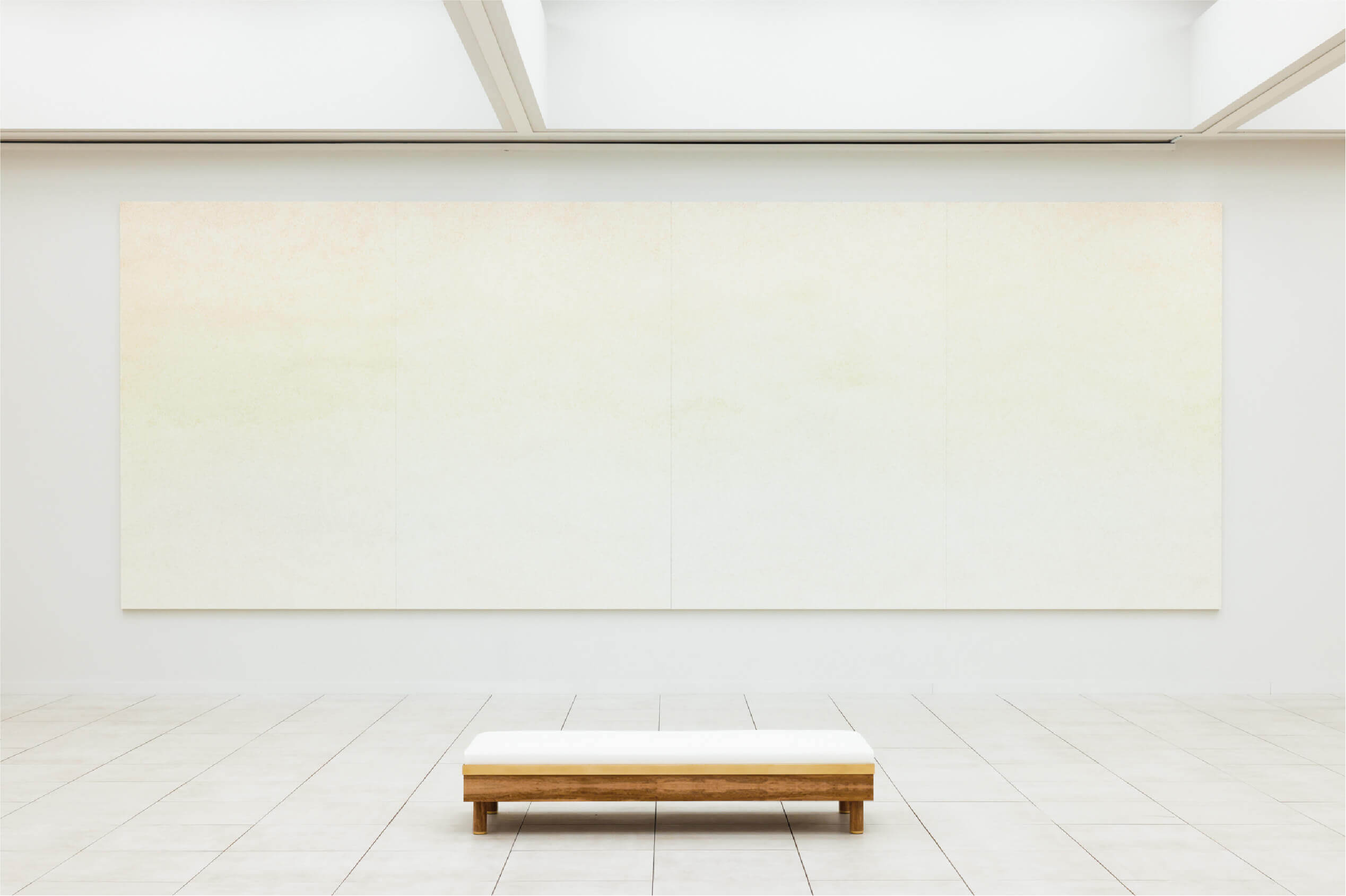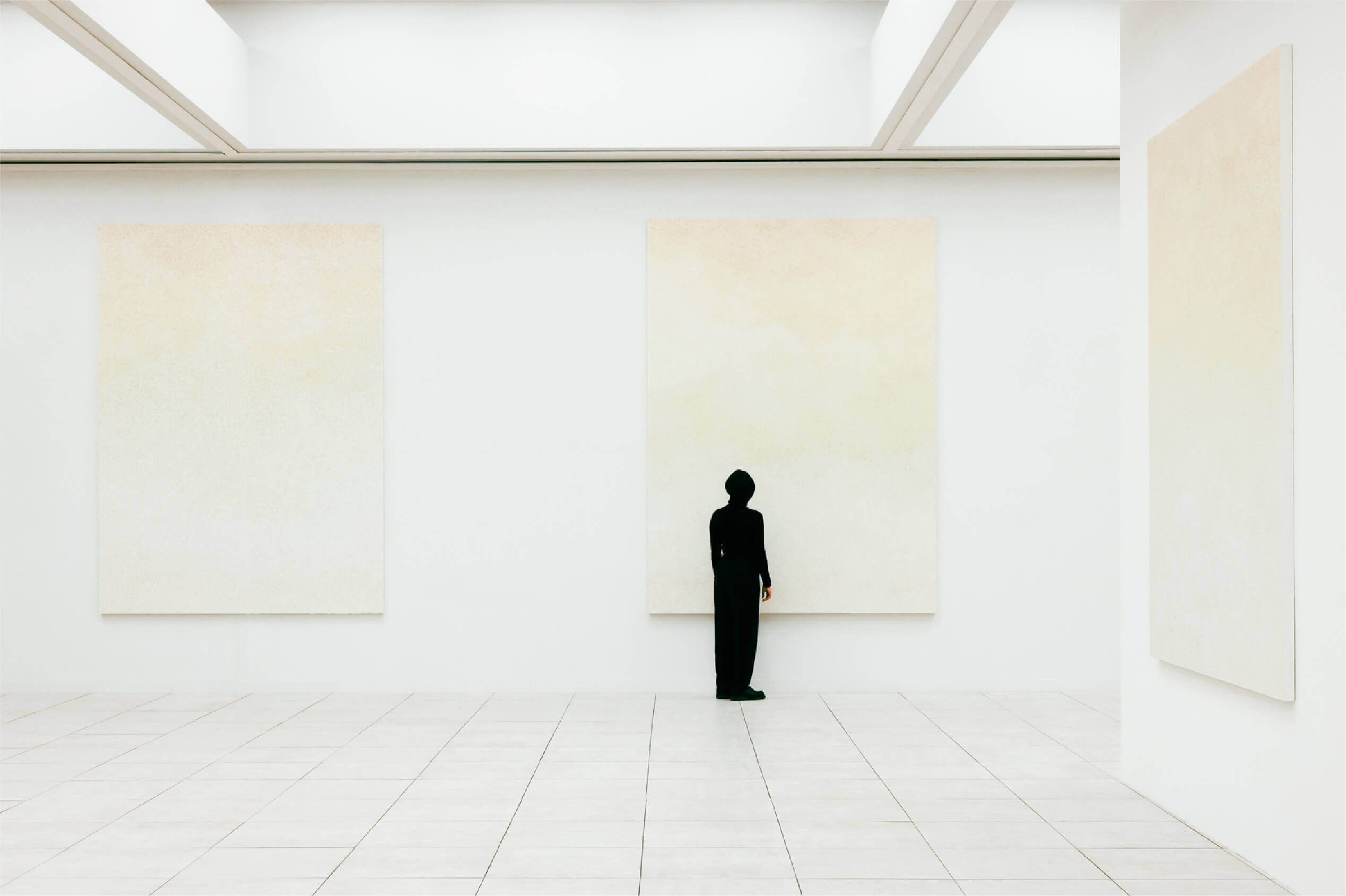 In the oil painting, with its gradation of pale rainbow colors, upon closer inspection, one can see that countless human figures have been painted by brush, with the layers creating a complex gradation.
The shapes and colors are slightly different from one another. This is a "group portrait".
The visitor passes through the sea into a brightly lit room surrounded by several of these paintings, each 3m high and up to 8m wide. All of the rainbow paintings on display will be transported to various locations, and the "group portraits" will continue to live on in yet another place.

"— Group Portraits
I thought to myself, we don't need individual portraits right now, we need portraits of people—groups of people.

If you look closer, the people and the shadows they cast are each slightly different from the next. They appear to be countless groups, jostling and separated yet side by side. This place might be a continent or a country; it might be a virtual network. In any case, it is beautiful."
Eugene KANGAWA
(Interview from EUGENE STUDIO After the rainbow MUSEUM OF CONTEMPORARY ART TOKYO, 2021-22)

4Rainbow Painting Series (Mixed Gray)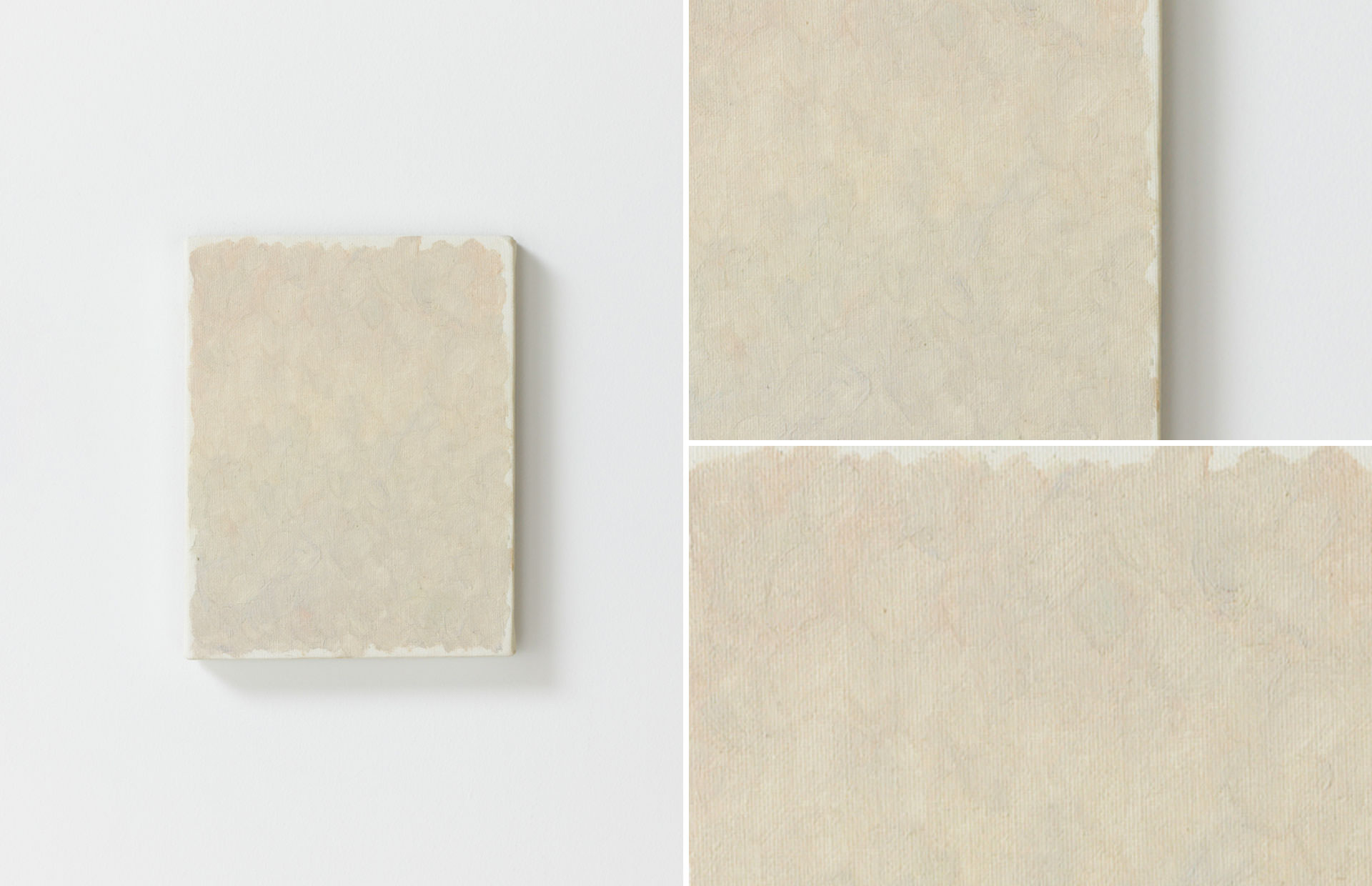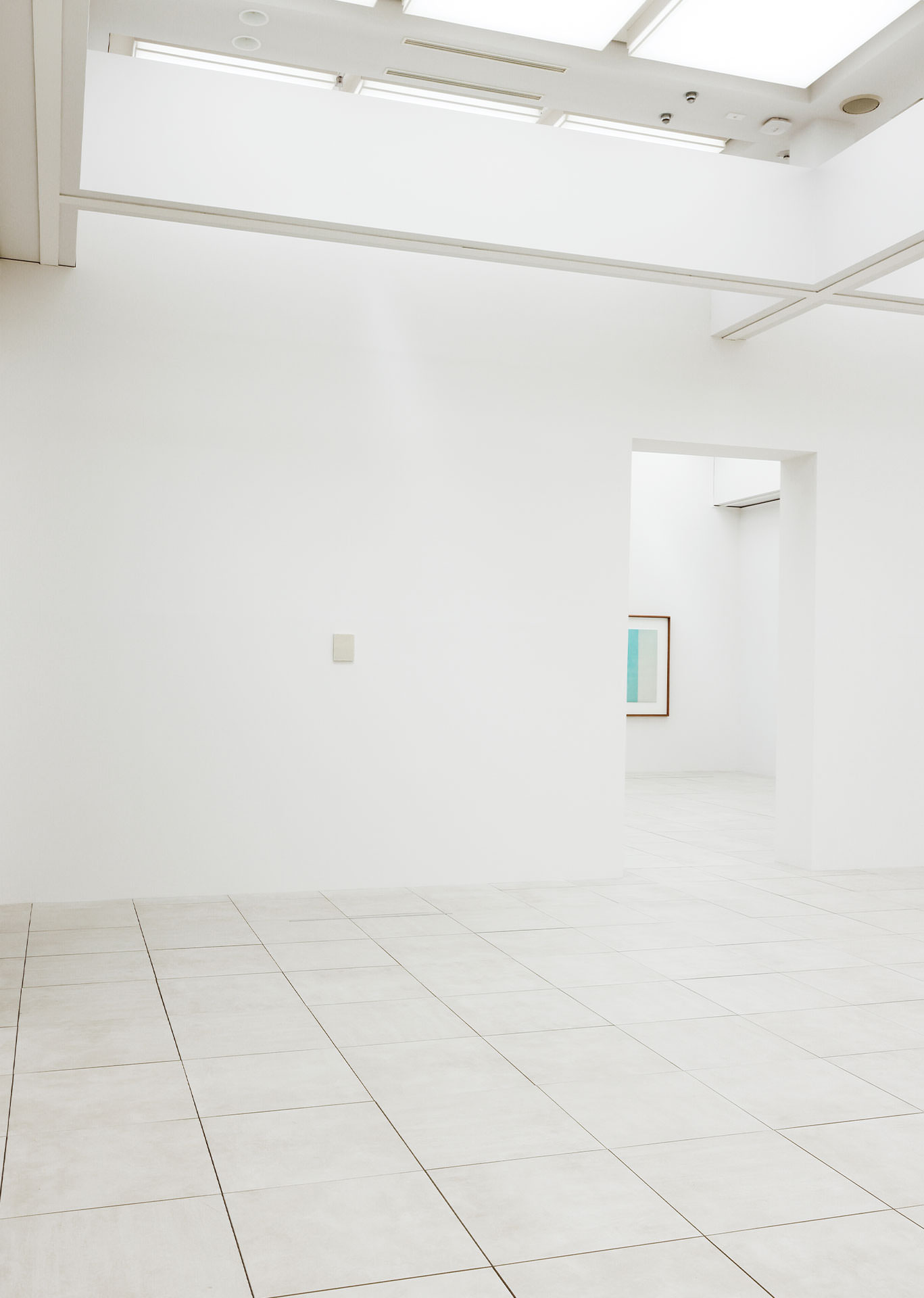 5Certain family (White Painting series)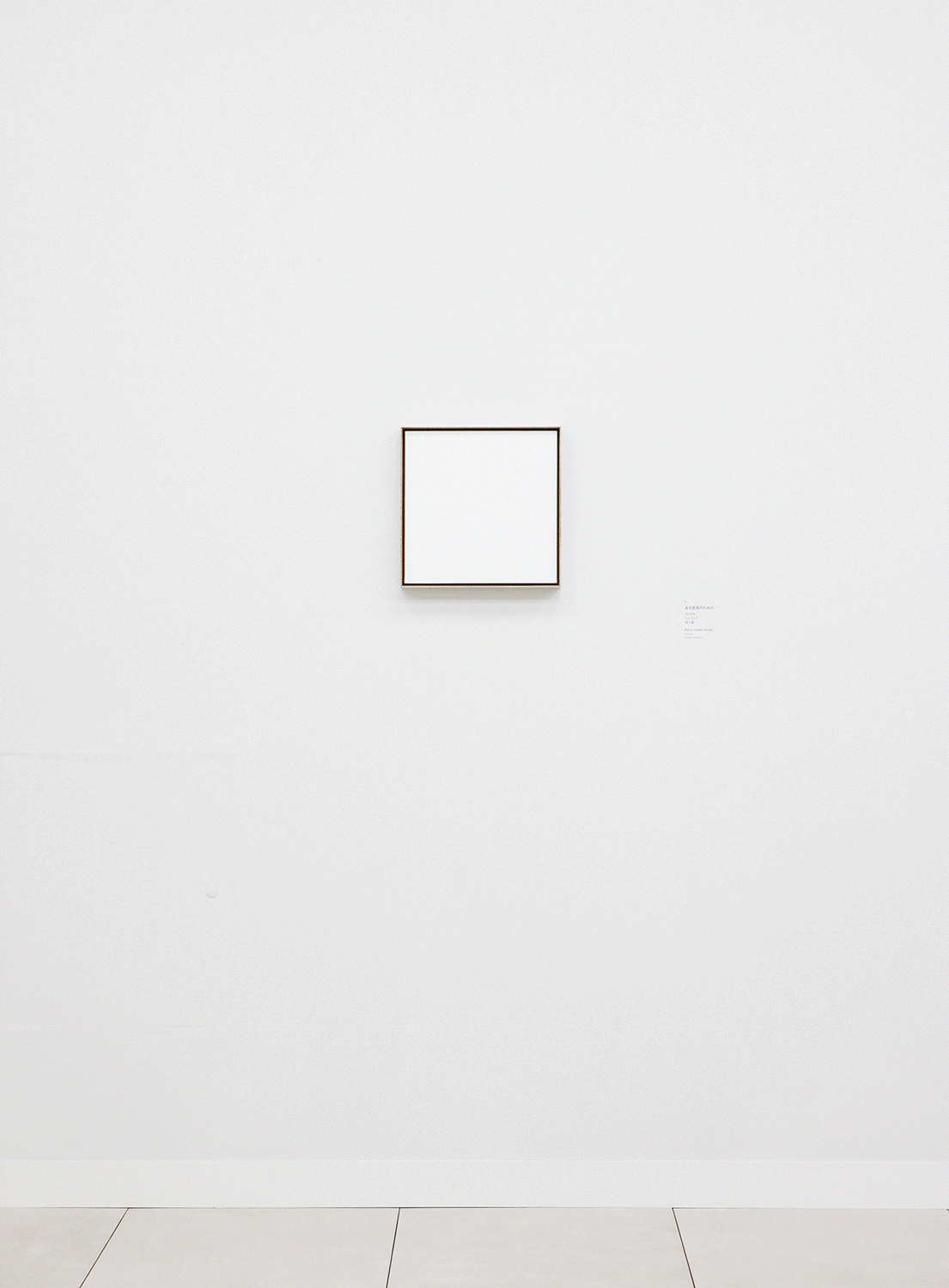 For a certain family series (2018–)
The small for a certain family series(33.3×33.3cm), works done within the community unit of a specific family, began with the creation of a piece for the family of a friend of his.
Portraits on consciousness, timeless portrait-like works are now in possession of more than one family.

The title of the work will officially be "a series of names of all the family members". For example, "Anna, Ryo, Erika".
And if there are more family members - for example, they have children - the title of the work would also change. There is flexibility in the concept of family.
This is the smallest form of commission work, but it is also a commission work that lasts forever.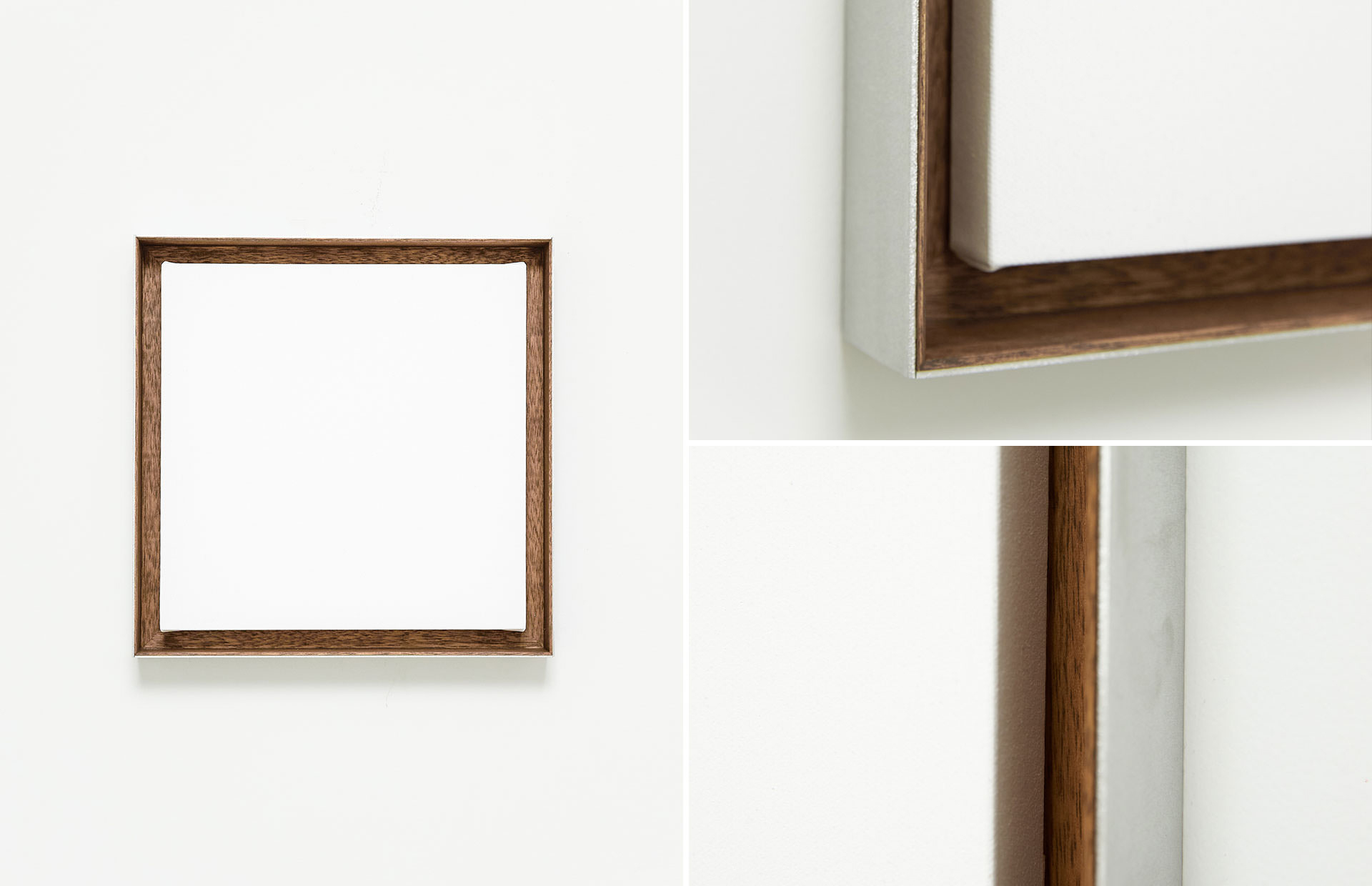 About White Painting series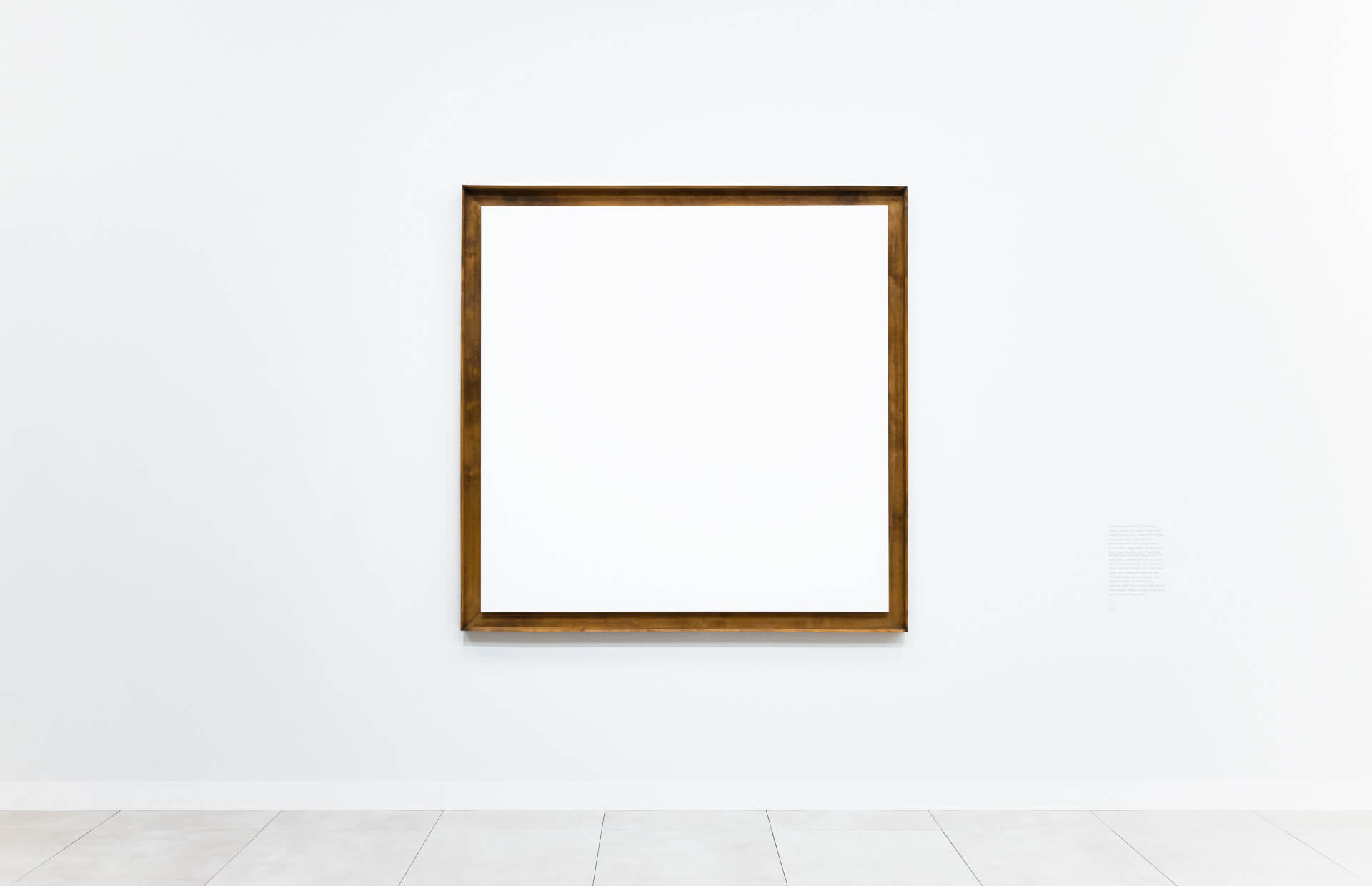 White Painting series, 2017
Canvas

"— THE EUGENE Studio's White Painting series (…) transforming the canvases into nomadic shrines to love and memory… White Painting series returns the monochrome to its iconic if uncertain place between a portal and a thing."

From "Passion in Monochrome" (2018)
by David Gears, an art critic who contributes his writing to
October
magazine and other publications.
Read full story >

White Painting is only the collective name for the series, as each piece is titled with the names of the people who kissed the canvases - for instance, the names of about a hundred people.
There are 2 series of this work; one was done by calling out to people on the street in cities around the world (USA, Mexico, Italy, Taiwan...) and the other within a specific community unit such as "a certain family".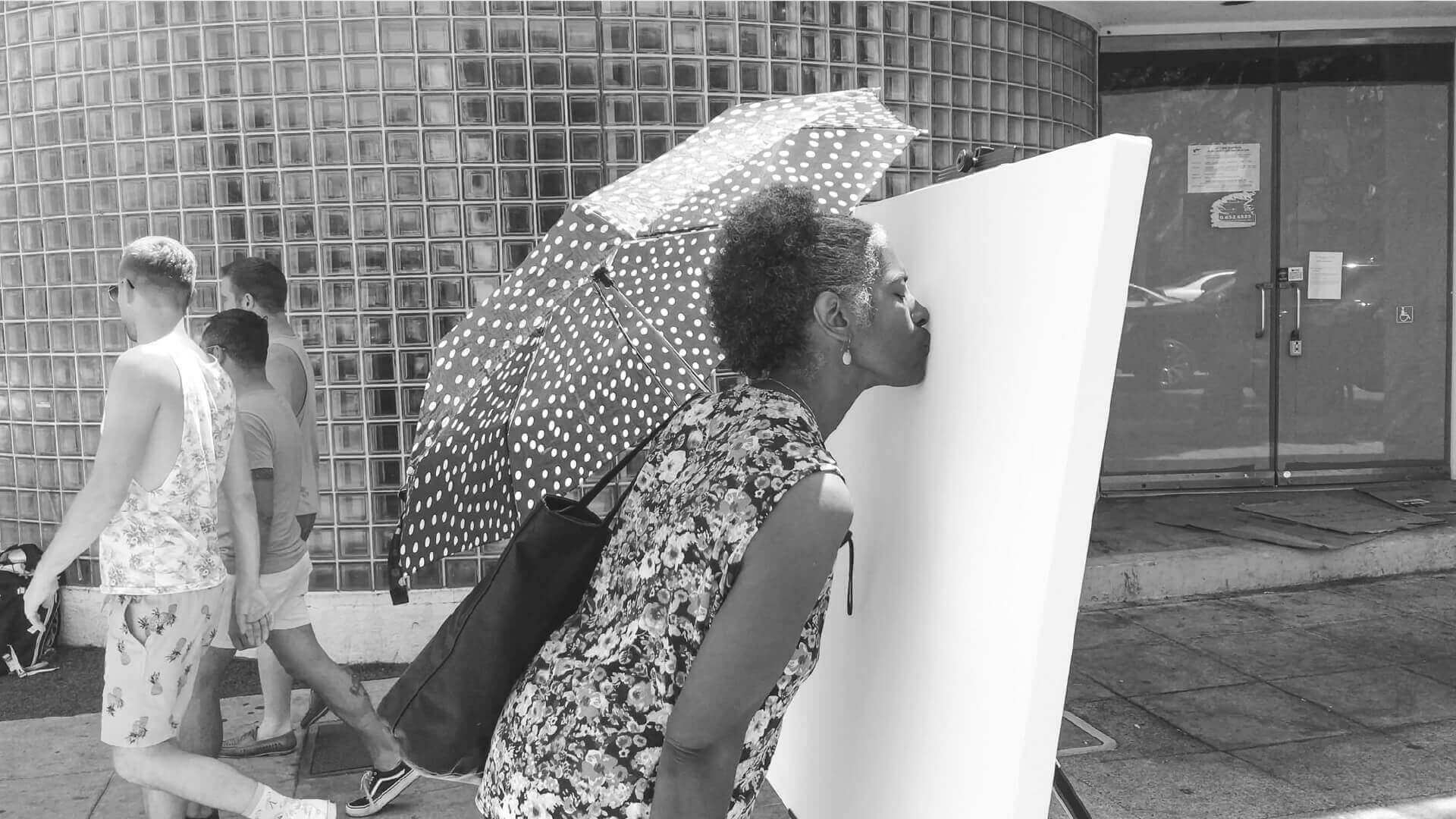 6Image / Imagine #1 man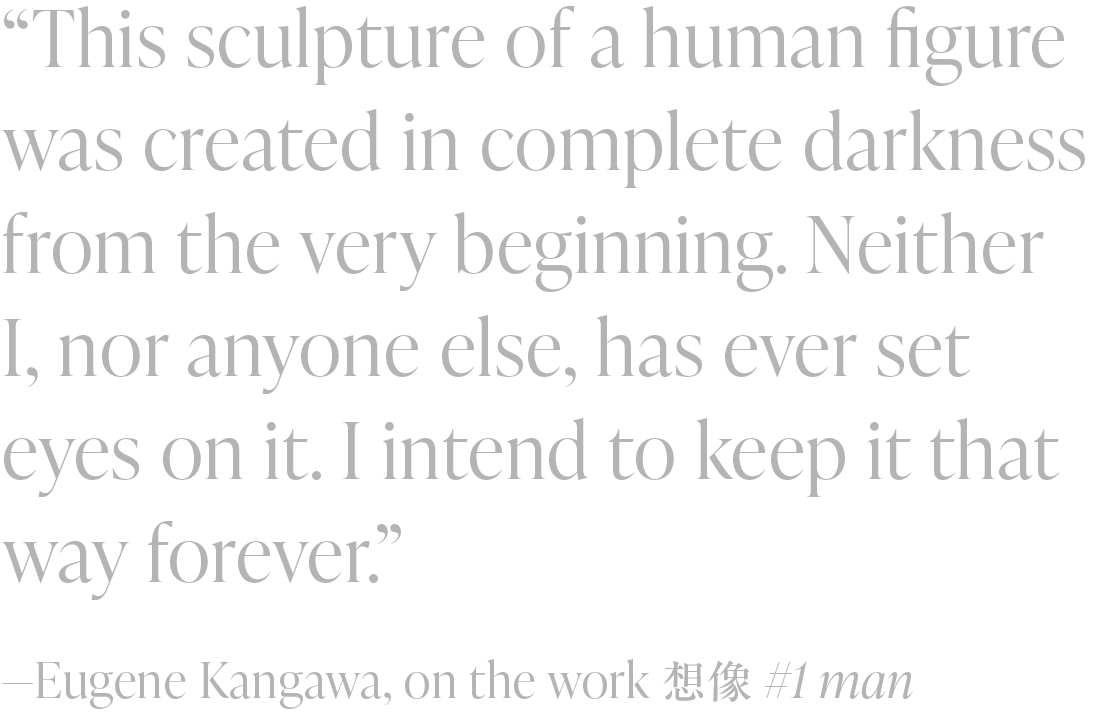 Image / Imagine #1 man, 2021
Statue

"Sculptural work seen by reservation only. This sculpture of a "person" created by hand is a sculptural work that was created "in a state of complete darkness, where the statue is not visible at all during the entire process," and "neither the artist himself nor anyone else" has ever seen it. Meaning, it is a sculptural work that "no one in this world has ever seen before".
One by one, in a room of total darkness, each visitor was able to touch the actual statue. The substantial sculptural work accompanied by the intense experience attracted a great deal of attention, with reservations required and queues sometimes forming even before opening time. (The installation also took place in the dark. In other words, it is "a statue that no one has seen, nor will be able to see". No one involved in the museum was informed of the size or materials used. The title of the work in Japanese is "Souzou (which means imagine/Imagination)" (in Japanese Kanji it means "(in your head) think of the statue"))."