THE EUGENE Studio will present an installation work "Goldrain" which had been envisaged from 2018, exploring the theme of "creation of the earth" at YUIMA NAKAZATO's 2019 A/W show in Paris Couture Official Collection.
This collaboration is also the place of fusion of 3 parties; YUIMA NAKAZATO, THE EUGENE Studio, and Spiber Inc. who represent the Japanese new generation of their 3 fields; fashion, art, and technology. (The details will be reported later.)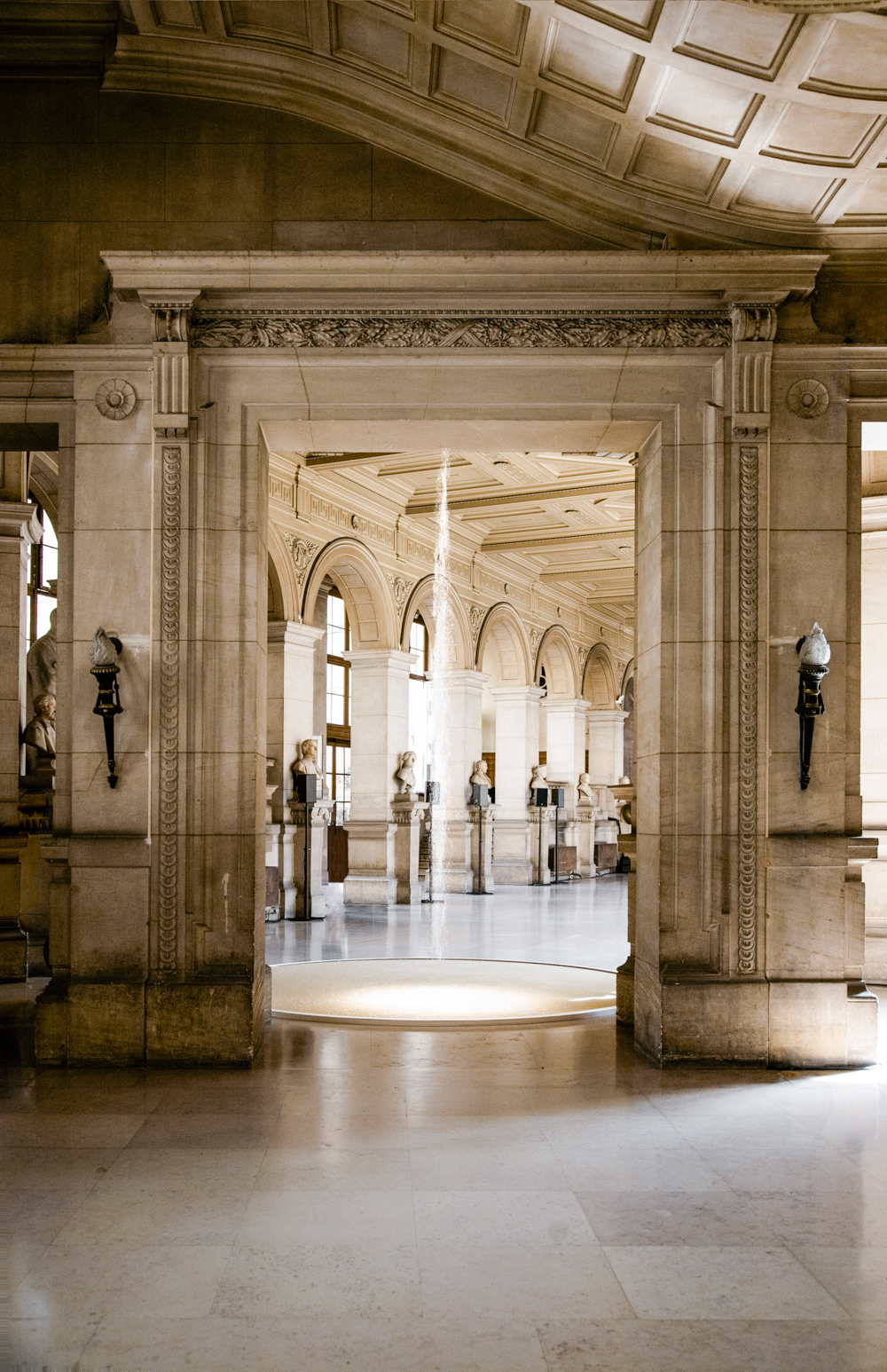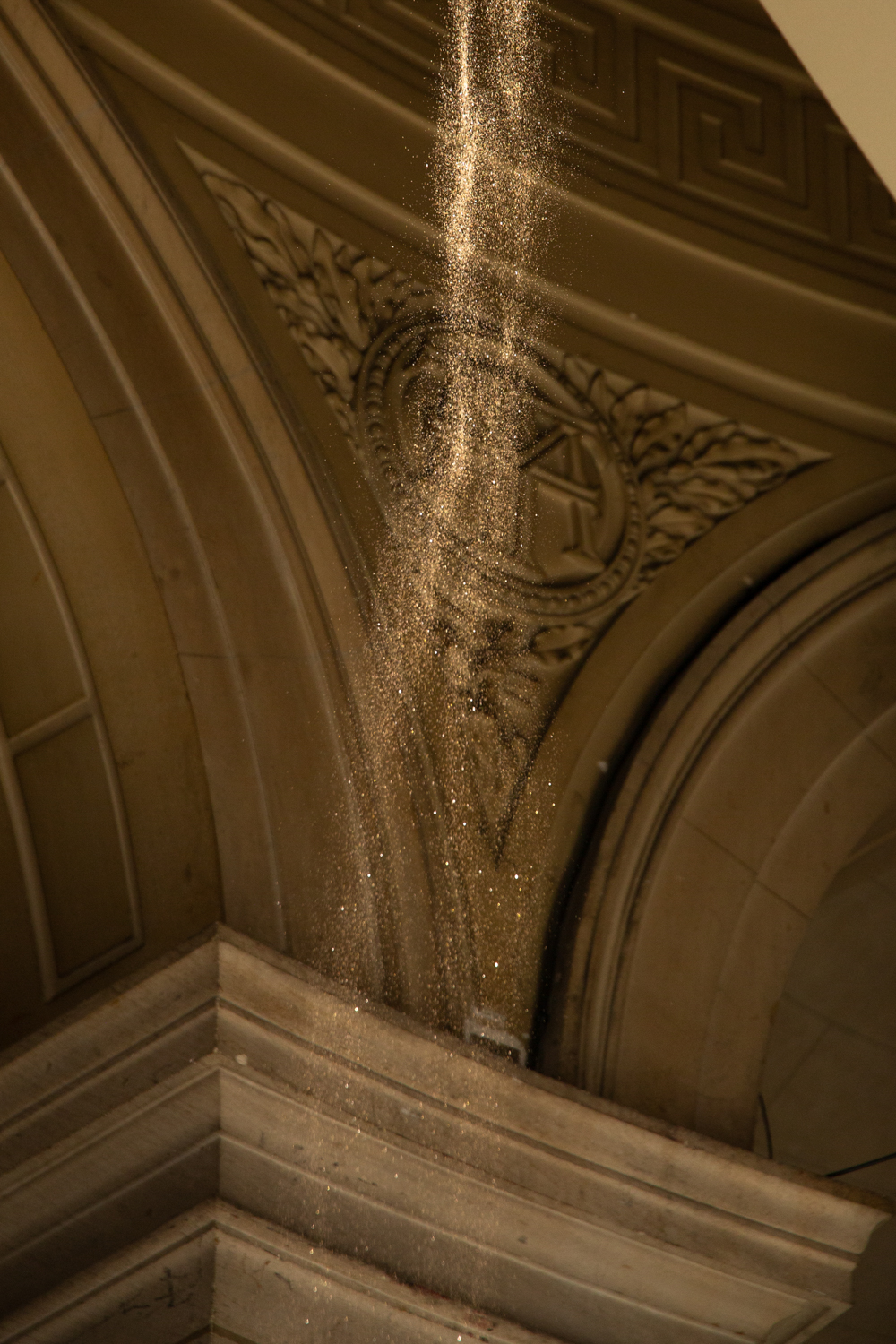 About Goldrain
Towards the celebrated future―
In the middle of the building, a "rain" of golden particles faintly shower and the grains pile up right beneath it and shape a golden "basin". THE EUGENE Studio's "Goldrain" is a sculptural work that showers 0.1mm micro golden particle from the sky.

This artwork had been envisaged from 2018, exploring the theme of "creation of the earth". The fragments are sensitive enough to be finely affected by imperceptible movements of air or light. However, even these microscopic grains cover the water surface and turn it like the earth once they accumulate. How the particles shower will evoke a scenery of a primordial rain or the birth of the life/sea/earth.

This installation renders compelling images as if it materializes a computational simulation from the virtual world ― the particles fall like a CG. This golden basin waves like mercury and expresses a movement which makes the viewers feel out of the world. "Goldrain" sympathizes with the theme of this collection; reinterpretation of the birth/celebration/life. Or, the audience will glimpse various accordance in this collection; for instance, the new material used in this collection is white gold and this work consequently evokes its color and actual production process; soaking "powder" in "water" and "material" is generated out of this compound.