A talk with YUIMA NAKAZATO (Fashion Designer) was on a design magazine "AXIS" (vol. 191) for February 2018.
Please read it if you are interested.
---
[Partially translated from the article]
Toward an age when everybody has one-of-a-kind clothes
Yuima Nakazato was the second Japanese designer who officially participated in Paris Haute Couture Collection. In July 2017, he introduced "3D unit contraction textile" that combines textile units cut by laser with attachments produced by a 3D printer to create clothes according to body data. Eugene Kangawa is an artist who tries an experimental expression in art and design by using the latest technology such as AI and biotechnology with the theme "from destruction to creation". The two up and coming creators talked about the future of technology and fashion.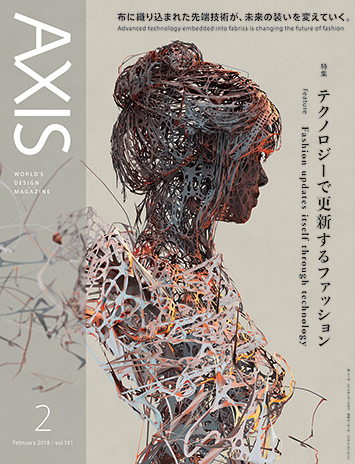 You can purchase the magazineon Amazon
Please read it if you are interested.
 
 
Text by THE EUGENE Studio
Dec 28, 2017